vGIS Portal - Portal navigation and dashboard (KB-AP004)
There are four sections of the portal that you will need to navigate on a regular basis. They are the Reports, Sidebar, Header, and Portal Window (Fig. 1).
Reports (1): The reports section, located in the top portion of the left sidebar, are read-only items that give important information about your company's vGIS system. Selecting one of these items will take you to their respective portal page.
Sidebar (2): The sidebar section, located below the reports section on the left sidebar, contains a list of admin configurable items. Selecting one of these items will take you to their respective landing page. The bolded text displays the current page you are on.
Help & Profile (3): In this section, you can find all the relevant information about the vGIS portal, including video tutorials and help articles. In the profile menu, you will be able to edit your user information and password.
Search Bar (4): The search bar located at the top of the page allows you to search for specific items within the site you are currently on.
Dashboard
The Dashboard is a high-level snapshot of the information contained within the vGIS Admin Portal system.
It provides an overview of three subcategories: Users, Devices, and Sources. You can explore each subcategory in full by selecting the VIEW ALL hyperlink located on the subcategory icon.
| | |
| --- | --- |
| Users: The Users subcategory allows you to add, view, edit, and remove, the profile of any administrator within your company. (See "Managing Admin" for more information) | |
| Devices: The Devices subcategory allows you to view, edit, and remove, any user device that is registered to your company's vGIS system. (See "Managing Devices" for more information) | |
| Sources: The Sources subcategory allows you to view, add and remove data sources from your vGIS system. (See "Data Sources" for more information) | |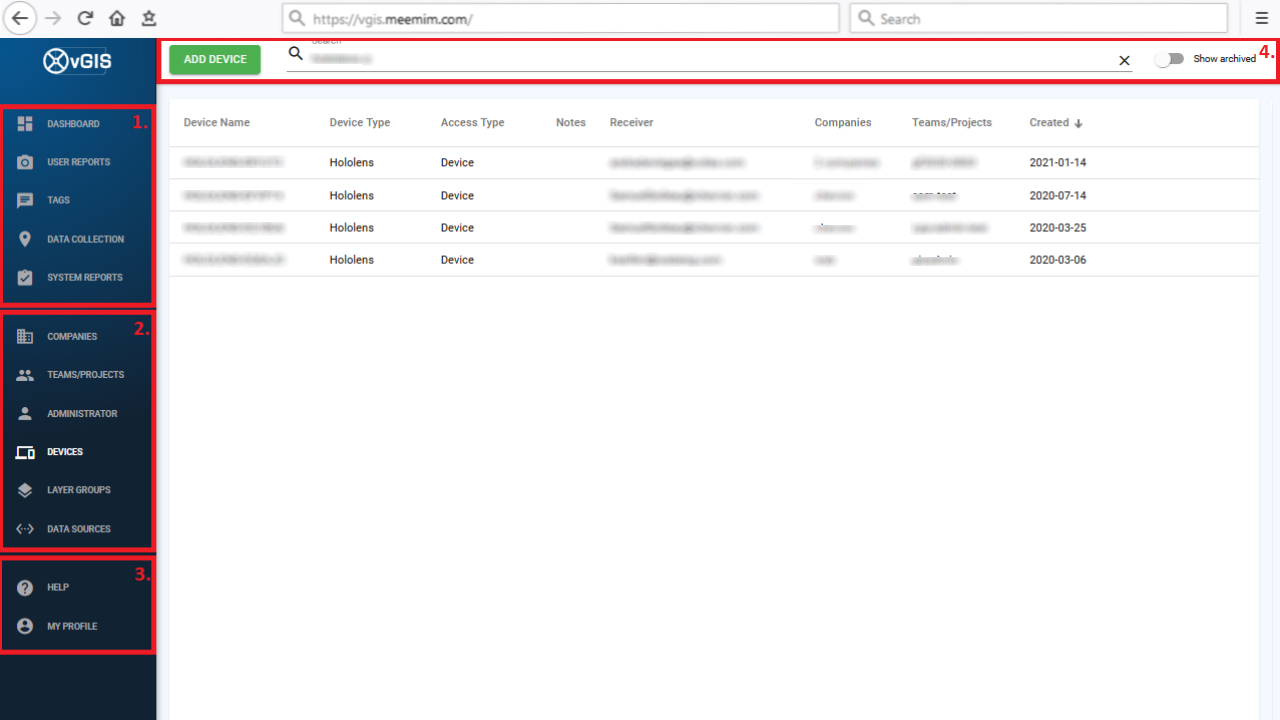 Fig. 1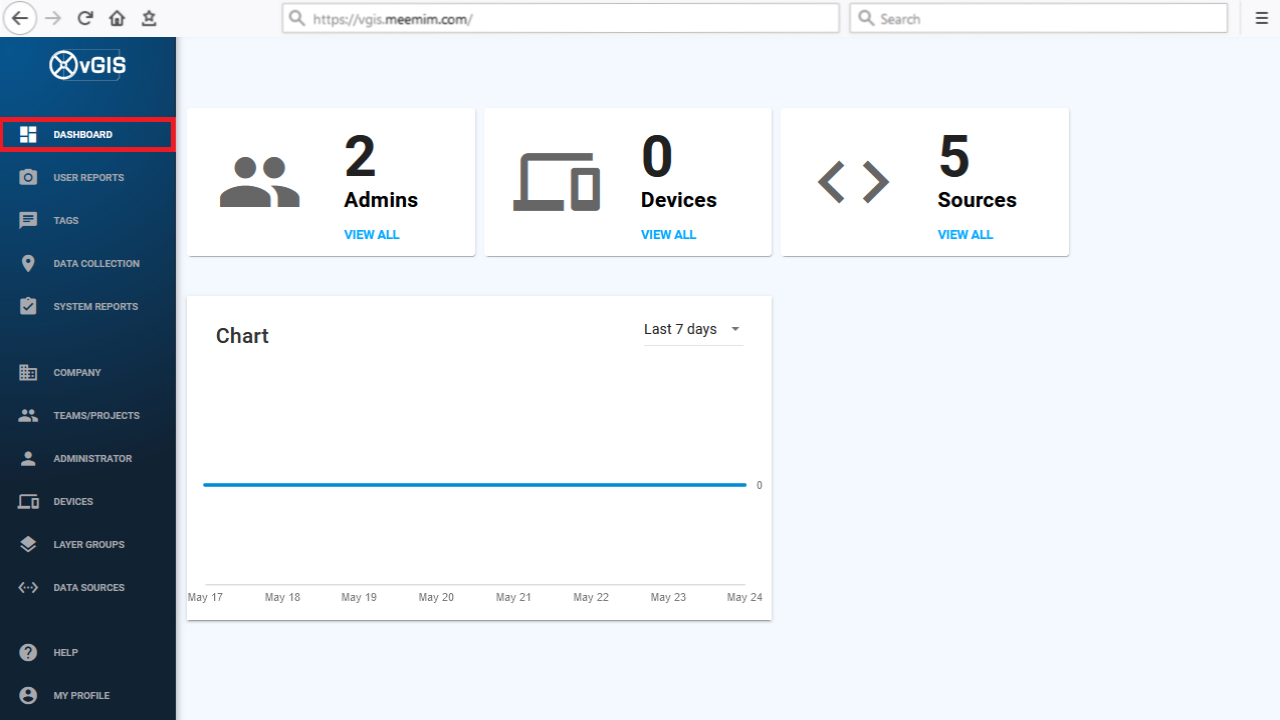 Fig. 2