vGIS Portal - Managing Devices (KB-AP009)
The "Devices" subcategory allows you to add, view, and remove authorized devices from your company's vGIS account.
Adding New Devices
To add a new device, click on the global "+" sign on the top left corner of the portal and select the Device option, or enter the Devices subcategory in the left-hand menu and click the green Add Device button on the top-left (Fig. 1).
Complete the following fields and click Save.
Teams/Projects - the team that the device should be assigned to. Otherwise, the device will be assigned to the company and will have access to all information for your company.

Email - user's email access that the user can access from the mobile device that needs to be activated (mandatory)
If a user needs to access more than one team, simply add the same device several times - once for each team.
Editing Device Notes
As device names can be similar, notes can be added to devices to give administrators better insight as to which device belongs to a specific user. To add notes to a specific device, click the checkbox next to a device name and press Edit in the top-right hand corner. Enter the notes into the text field, and then press the Save button.
Archiving/Deleting Devices
A device can be archived/deleted by clicking the checkbox next to the device name and selecting the Delete icon at the top of the page (Fig. 2).
Please note: Any deleted user's information can still be accessed from the archive, by toggling the Show Recycling Bin switch. Archived devices will be permanently deleted after 30 days.
Searching Devices
You can find a specific device from the device list by using the Search bar located next to the Add Device button. The search bar uses a free-form search algorithm that allows you to find the desired device by typing in a part of its name.
The device database can also be sorted by clicking on the headers. This will arrange the device list by the selected header in either ascending or descending order.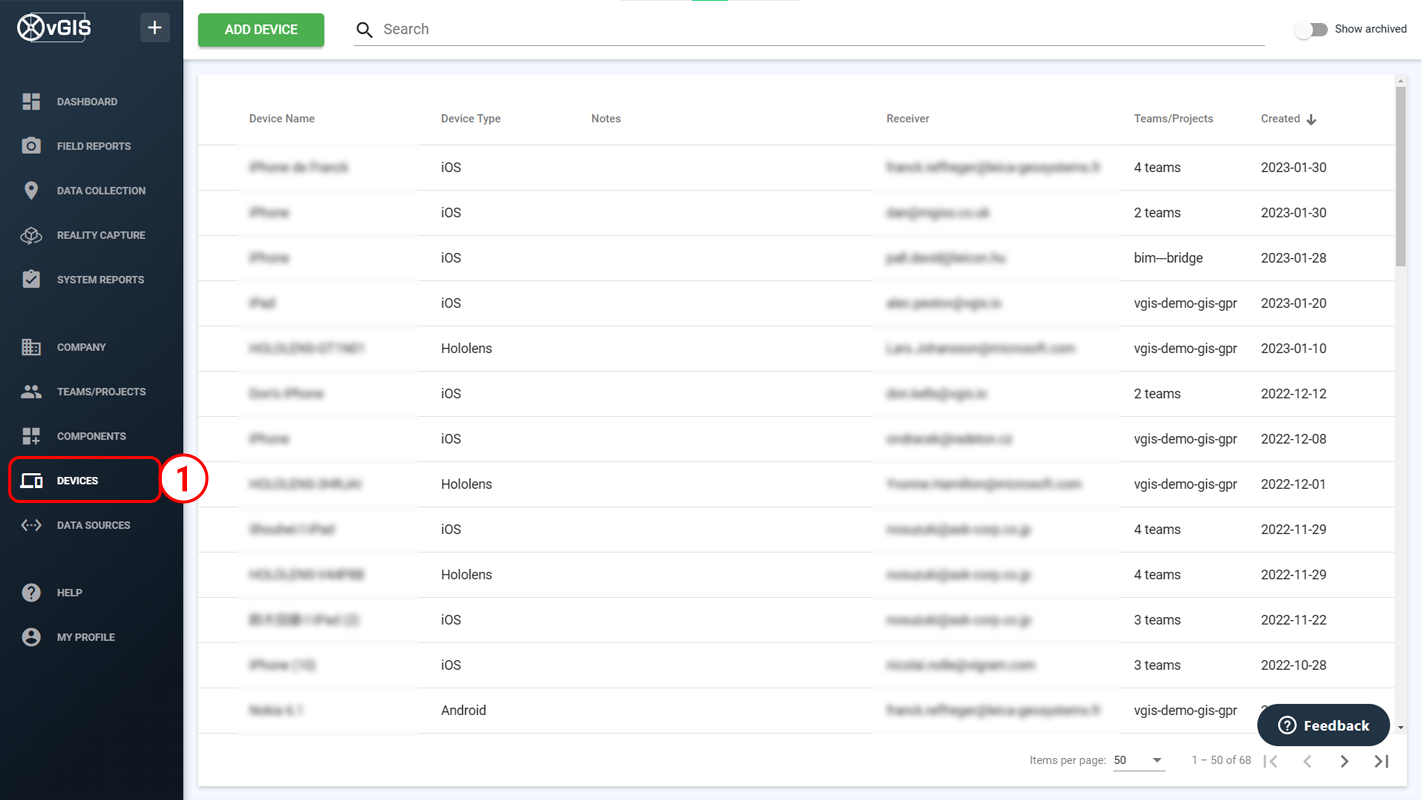 Fig. 1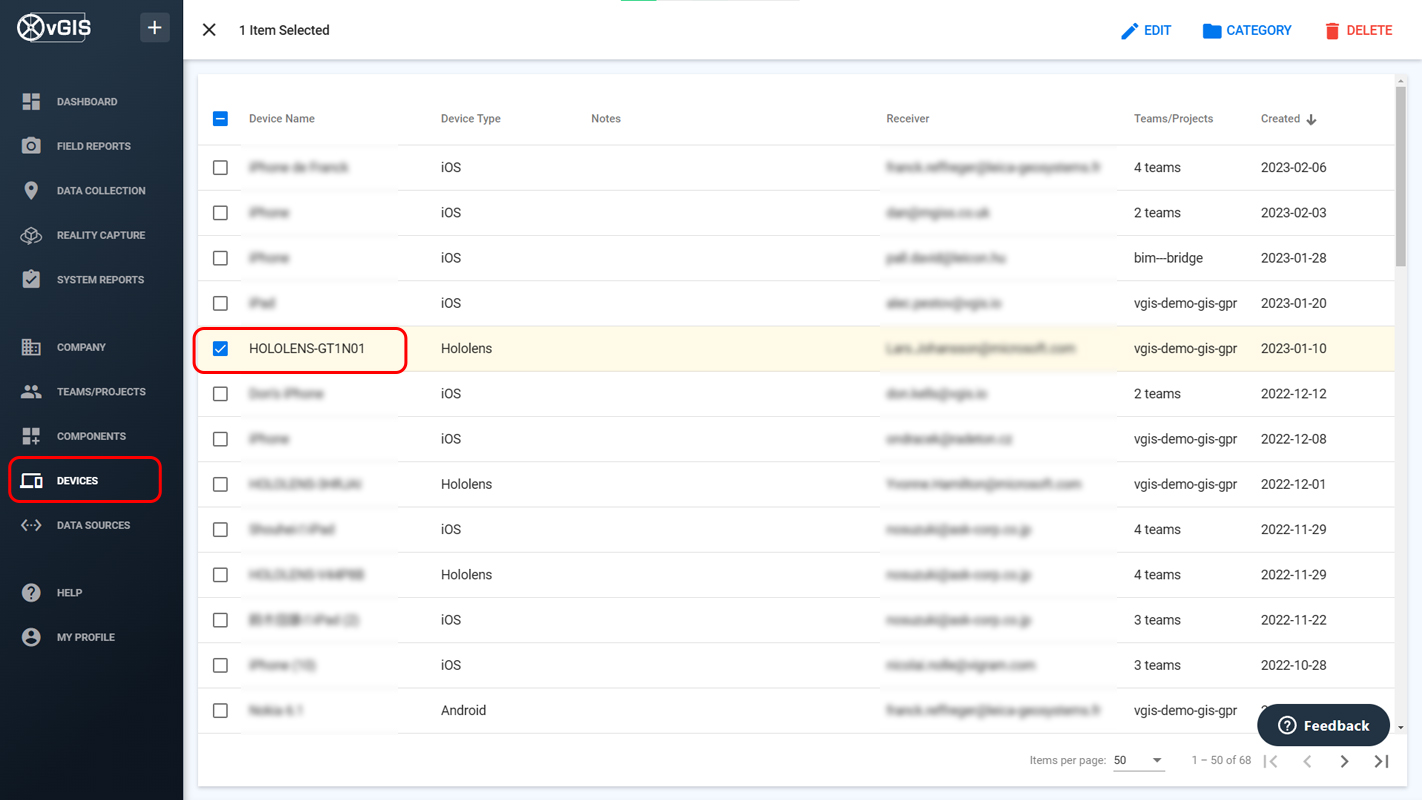 Fig. 2