vGIS Portal - Managing Datasources (KB-AP011)
A datasource is the geospatial data that you want to visualize in the vGIS system. The Datasources tab allows you to add, edit, remove and map data sources from the vGIS Admin Portal (Fig. 1).
Adding a Datasource
vGIS is designed to aggregate data from multiple sources and formats, including dynamic Autodesk and Bentley BIM repositories, Esri ArcGIS, and others. The system can display 3D models as accurate to-scale holograms. It can also convert traditional 2D GIS data into BIM-quality 3D visuals. Each supported file type has its own configuration settings (Fig. 1).
To add a data source, click on the global "+" sign on the top left corner of the portal and select the Datasource option. Alternatively, you can use the Add Datasource button on the Datasources page. Follow the links below to receive detailed instructions on how to add data in different formats:
Supported file types configuration
Editing a Datasource
The basic parameters of a data source can be edited by clicking on the data source row, or by clicking the Edit button at the end of the row (Fig 2).
Click this link to read the article that explains the data source editing process.
Removing and Restoring Data Sources
There are two ways to delete or archive a data source (Fig 3).
1. Right-click the data source and select the Delete button.
2. Select one or more data sources using the checkbox on the left and then selecting the Delete button from the top right-hand corner of the screen.

To restore a data source, toggle the Show Recycling Bin switch, right-click the data source and select Restore.
Note: Data sources will be permanently deleted after 30 days.
Searching Datasources
You can find a specific data source from the data source list by using the Search bar located next to the Add Source button (Fig. 4). The search bar uses a free-form search algorithm that allows you to find the desired device by typing in a part of its name. Datasources can also be sorted by clicking on the headers. This will arrange the device list by the selected header in either ascending or descending order.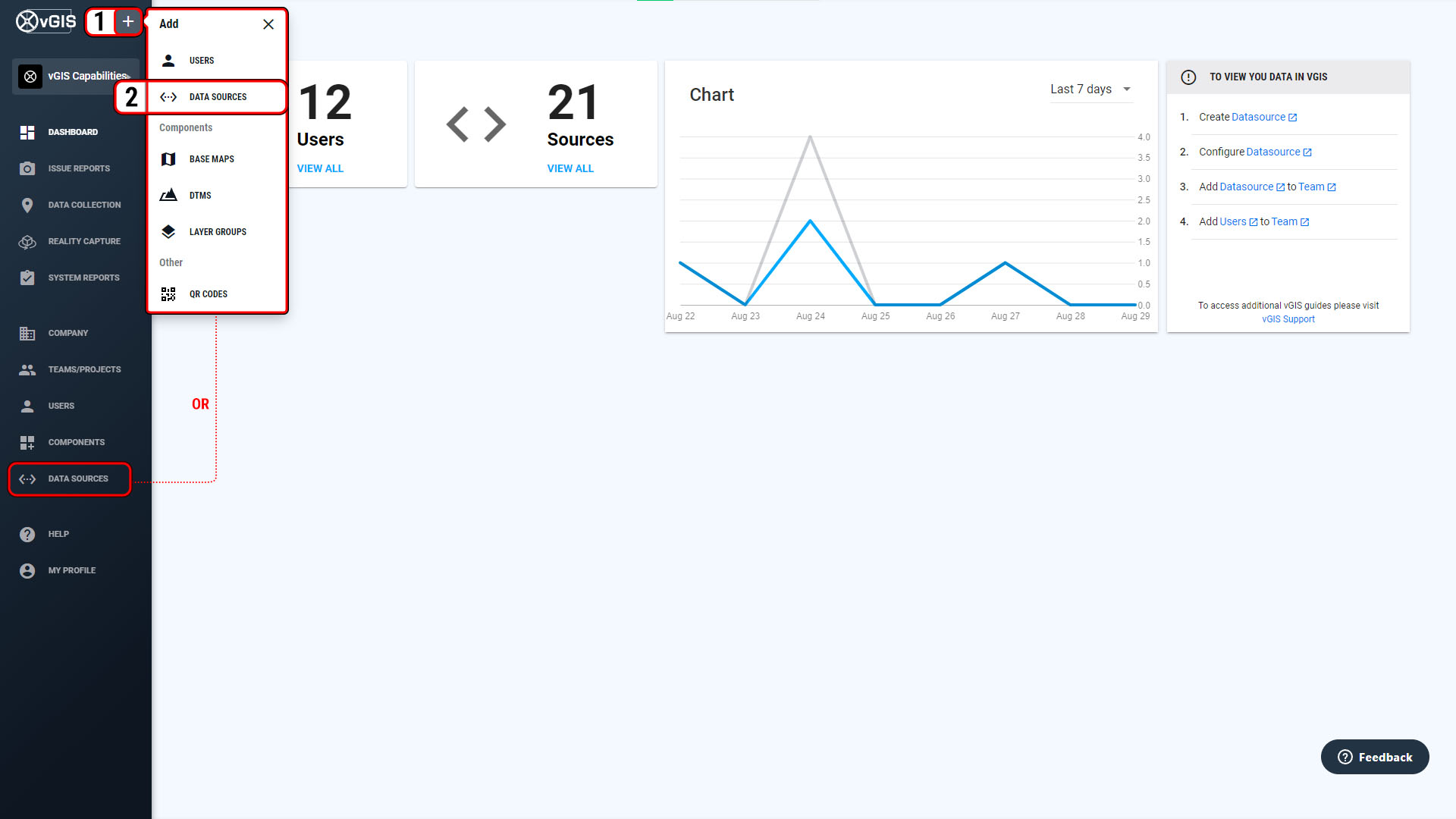 Fig. 1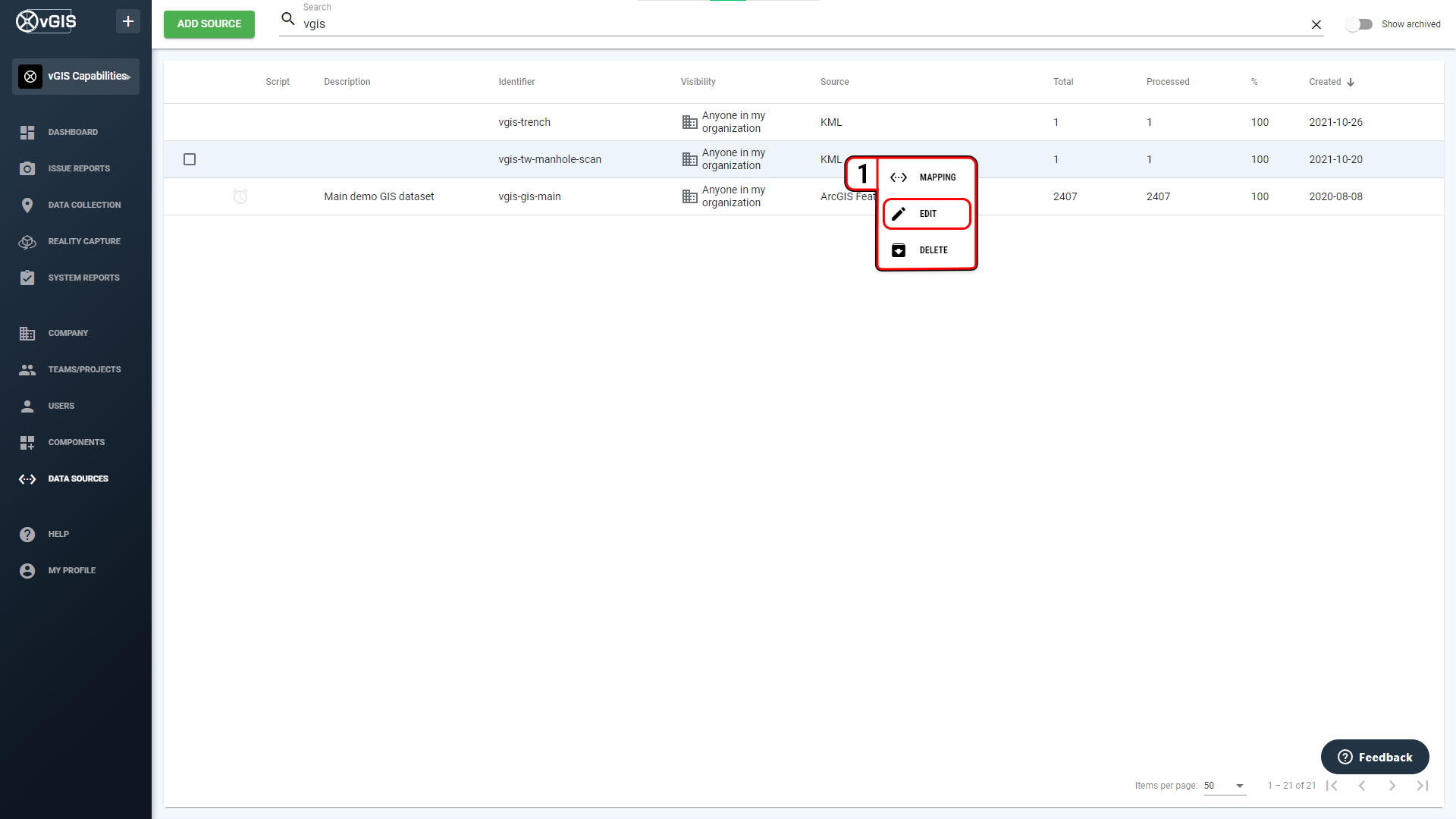 Fig. 2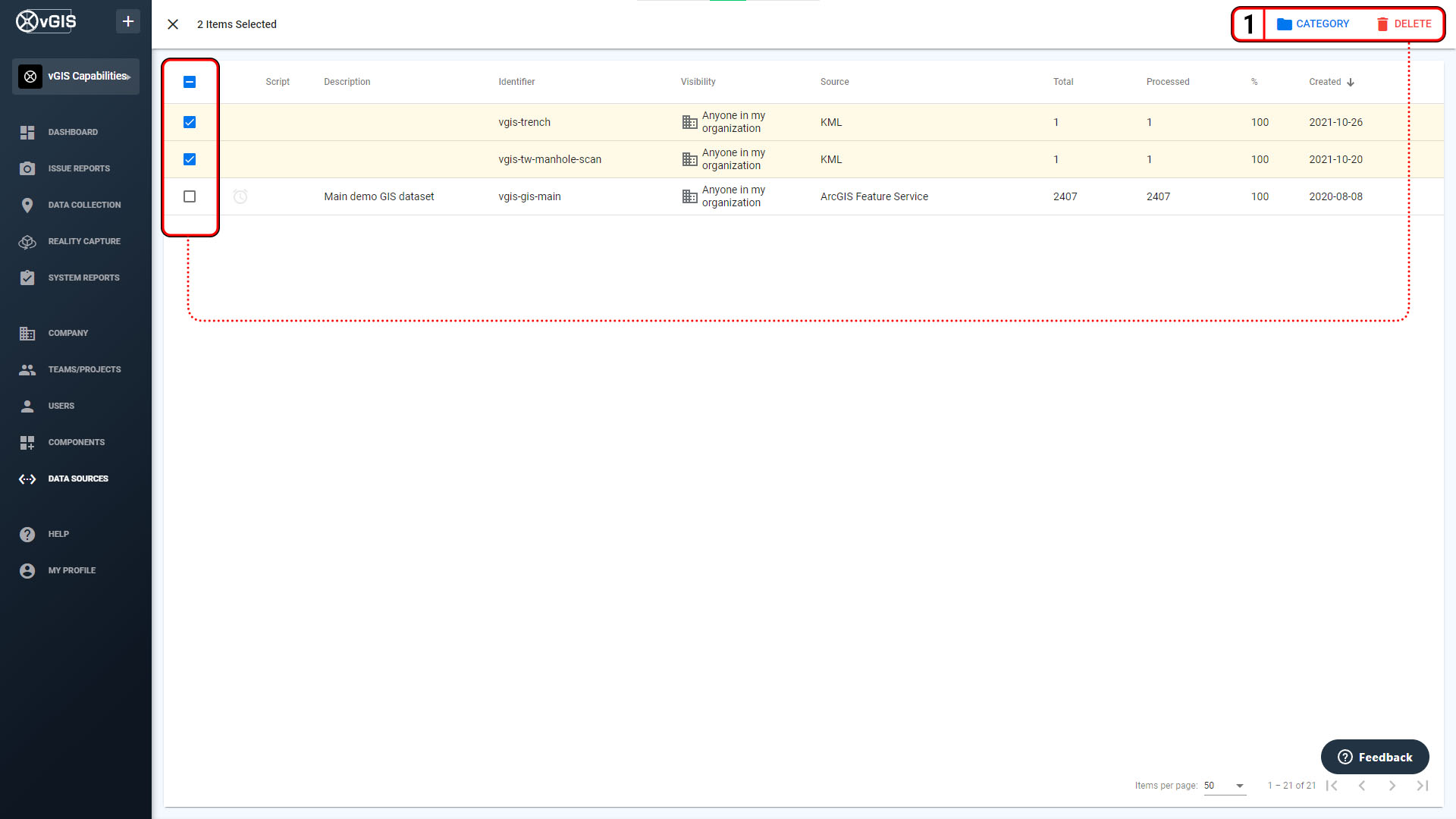 Fig. 3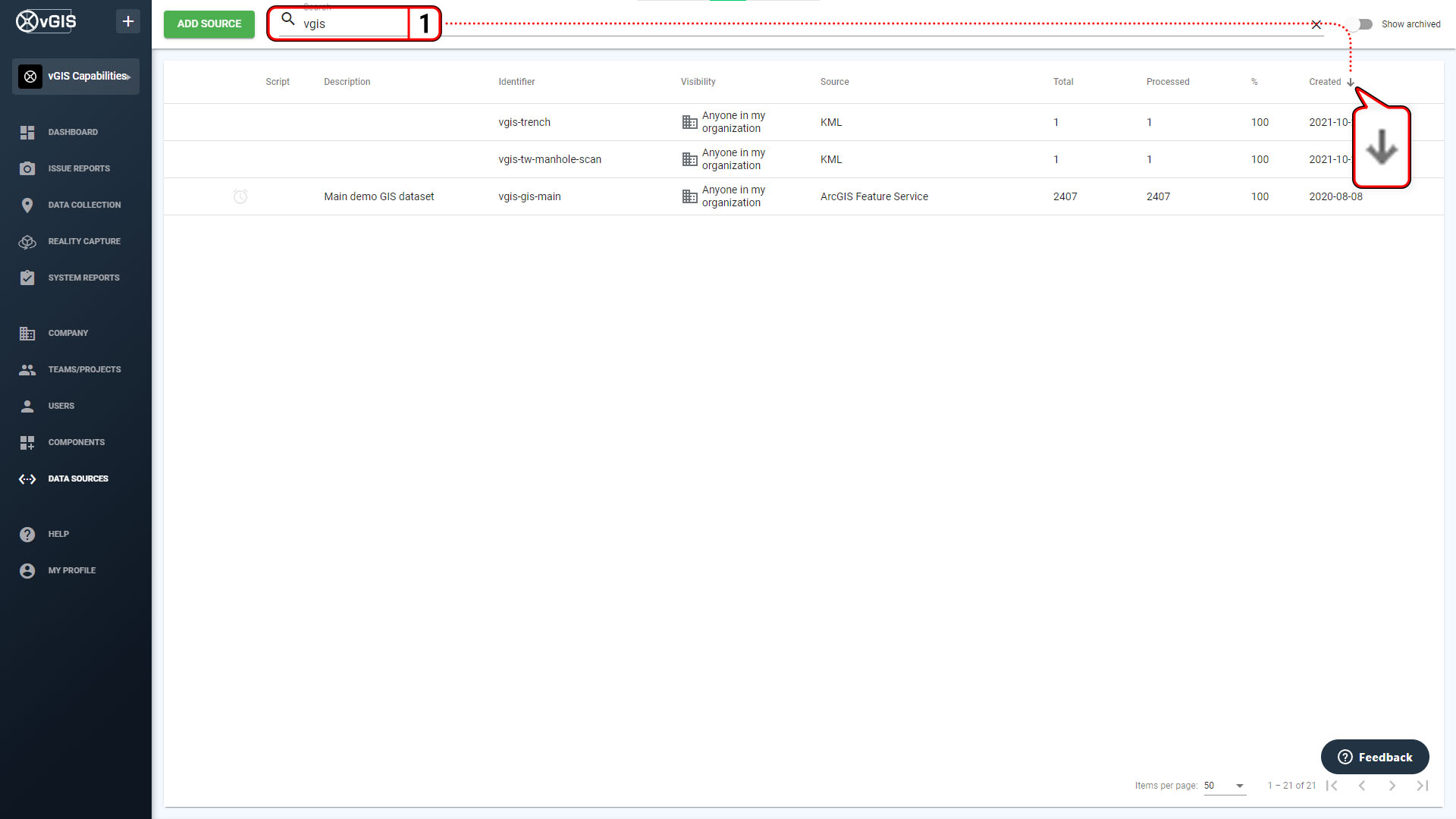 Fig. 4