A layer is an object group that has been configured by a company administrator to optimize the visualizations of different user types.
By selecting 'Layers' from the main menu (Fig. 1), the users can choose which layers they can visualize by either enabling (or disabling) them.
A disabled layer (Fig. 2) is not displayed in the aerial map view or augmented reality.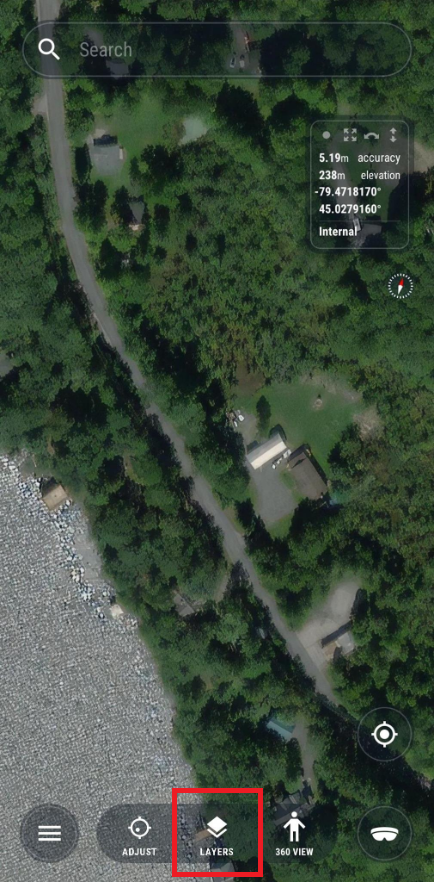 Fig. 1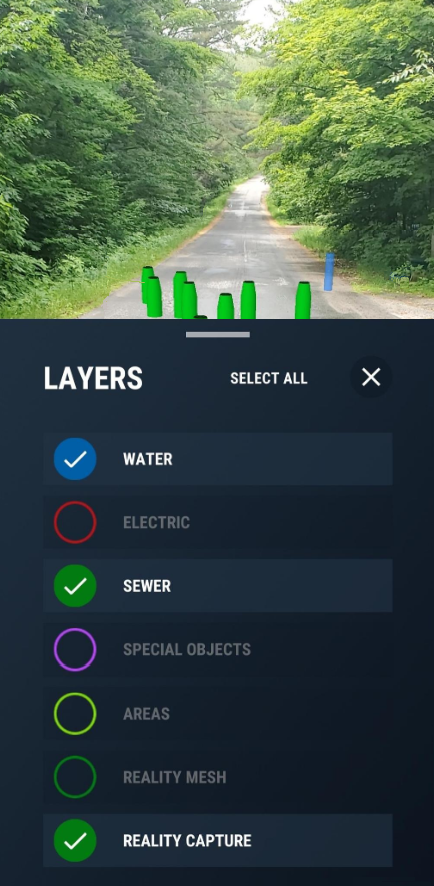 Fig. 2