Occasionally, vGIS will require recalibration. Usually, recalibration is needed when moving to a new job site, or in case of a scene drift that causes objects to become misaligned, or when traveling extensively between objects.
Recalibration is an effective precautionary measure. It resets all the key parameters about your location, direction, elevation, and other attributes that impact scene accuracy. Additionally, it pulls the latest available data from your data source.
To recalibrate, tap the "RECALIBRATE" button on the options menu screen (Fig. 1). The app will switch to the calibration screen. Follow the instructions provided in the "Calibration" article to recalibrate your location and direction.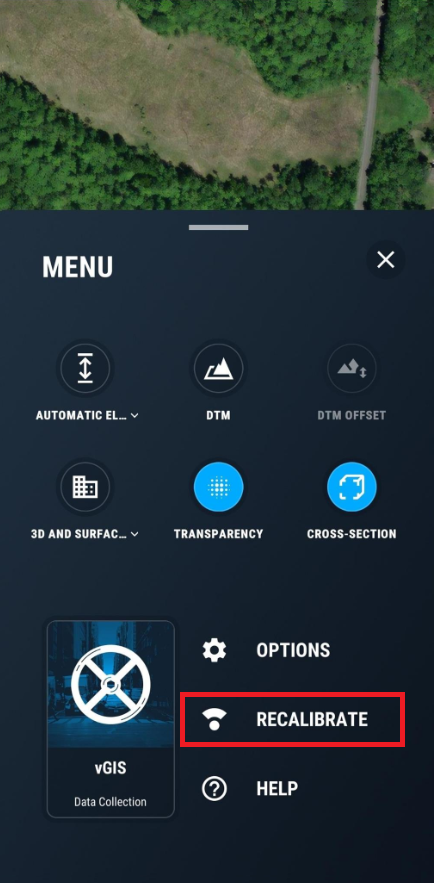 Fig. 1