GNSS/RTK Devices (KB-AM013)
vGIS supports external GNSS and RTK devices for added precision. Using vGIS with a GNSS antenna makes for an effortless experience that requires no calibration and guarantees accurate positioning.
GNSS configuration (before using vGIS)
First, you'll need to install the GNSS app. Each vendor provides its own apps for GNSS management (e.g. Eos Tools, Zeno Connect, Trimble Mobile). For Android devices, you'll need to update the Mock Location to connect to your GNSS. Next, enable your GNSS/RTK device by connecting it to your phone or tablet using Bluetooth or cable and running the required background app (examples of configuration include Eos, Leica, and Trimble).
Configuring vGIS
Once connected, launch vGIS Utilities. From the main menu, make sure the GNSS option is ON (Fig 1). Lastly, set the antenna offset and tilt compensation with respect to your device under Options -> GNSS (Fig. 2-3).
Note: Once set, the antenna must remain in the defined position throughout the session.
Calibration
Green Light - wait until the light in the accuracy bubble turns green.
Walk - complete the walk calibration by following the AR line drawn on the ground.
Keep GNSS near device - as you move around the job site, make sure the GNSS antenna stays in the same position relative to your phone, tablet, or HoloLens.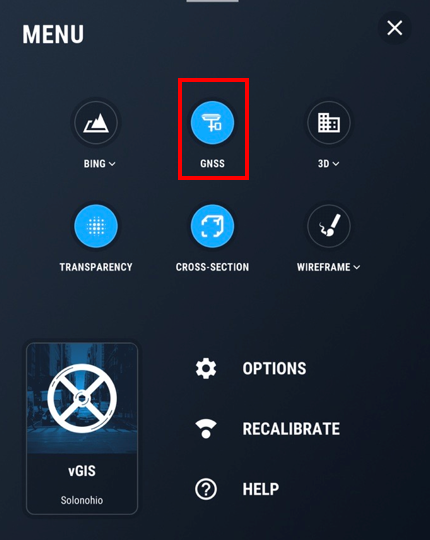 Fig. 1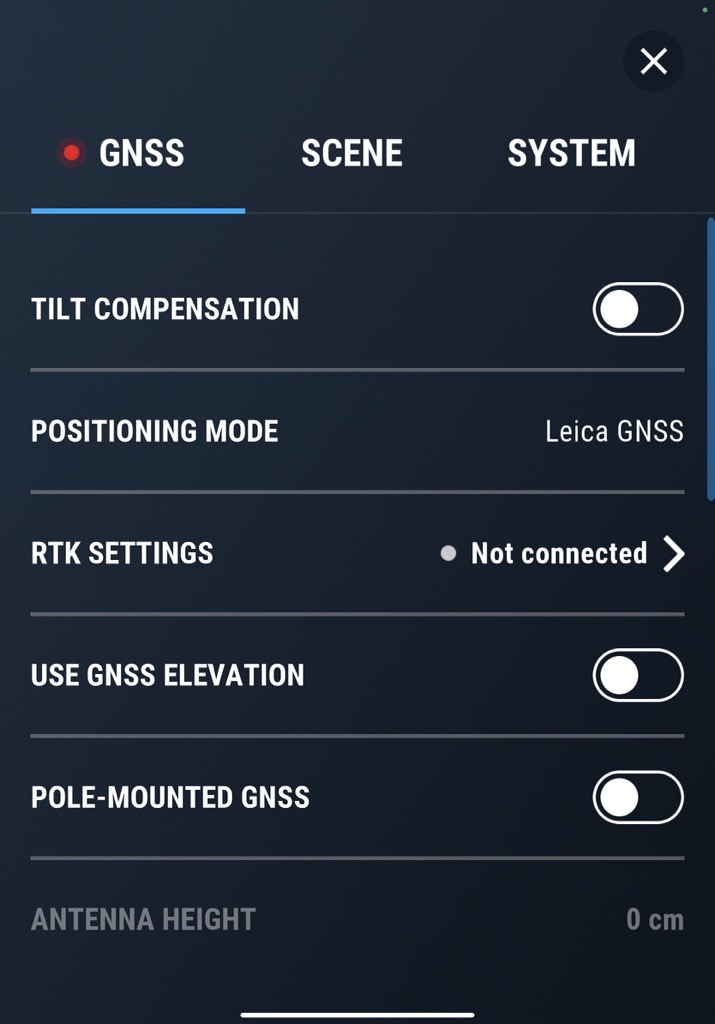 Fig, 2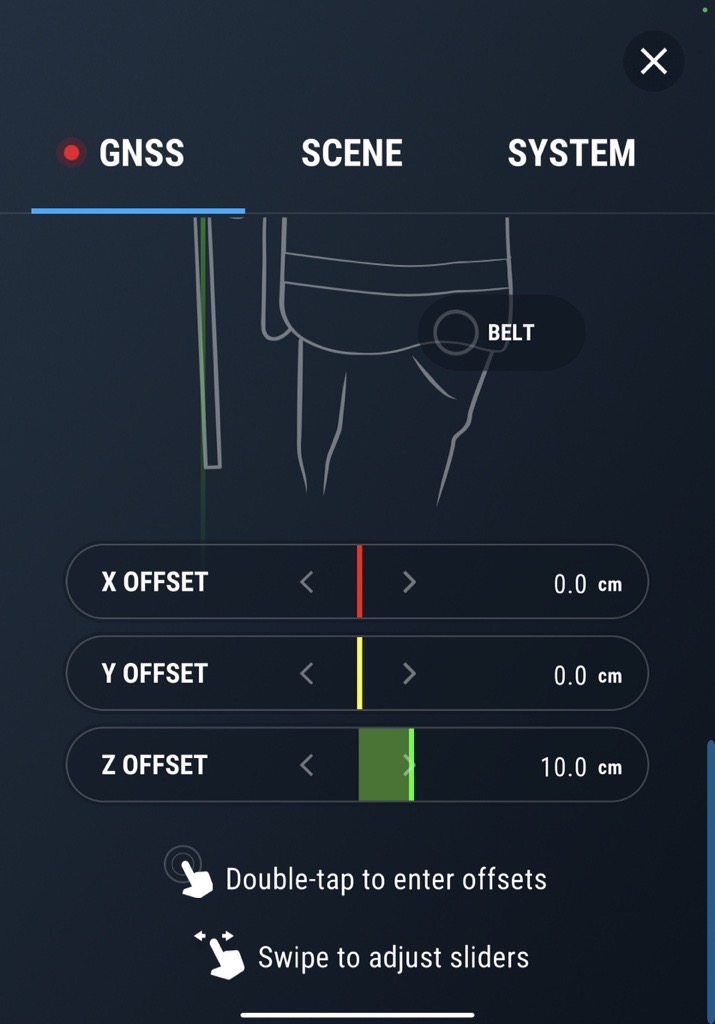 Fig. 3
This video tutorial explains vGIS's setup with an external GNSS antenna.