The main menu provides a primary list of functions and settings that are available to the device user. To access the main menu tap the menu button from either the overhead map, or augmented reality screen (Fig. 1). To exit the main menu, either tap the "X" in the upper right-hand corner or swipe down (Fig. 2).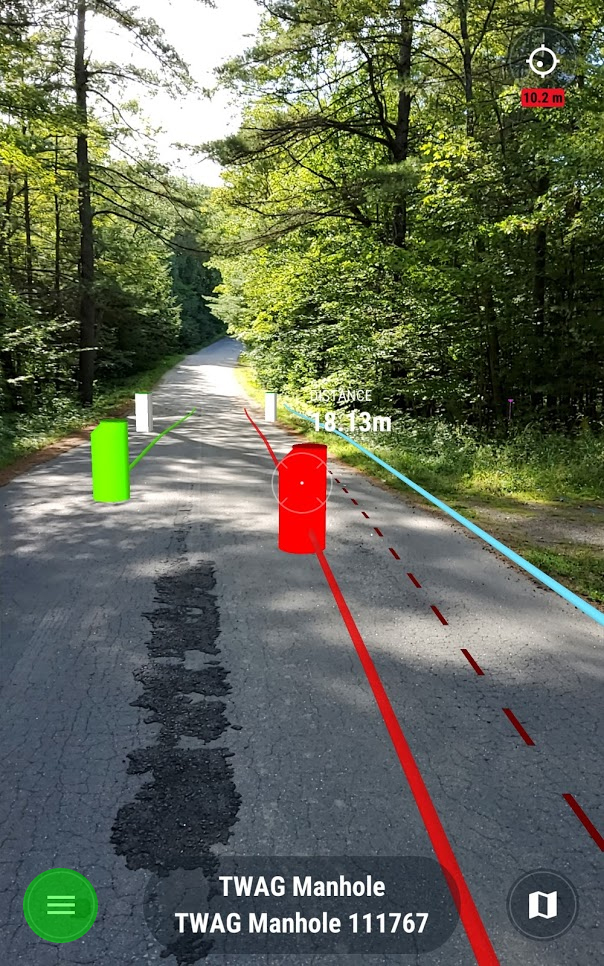 Fig. 1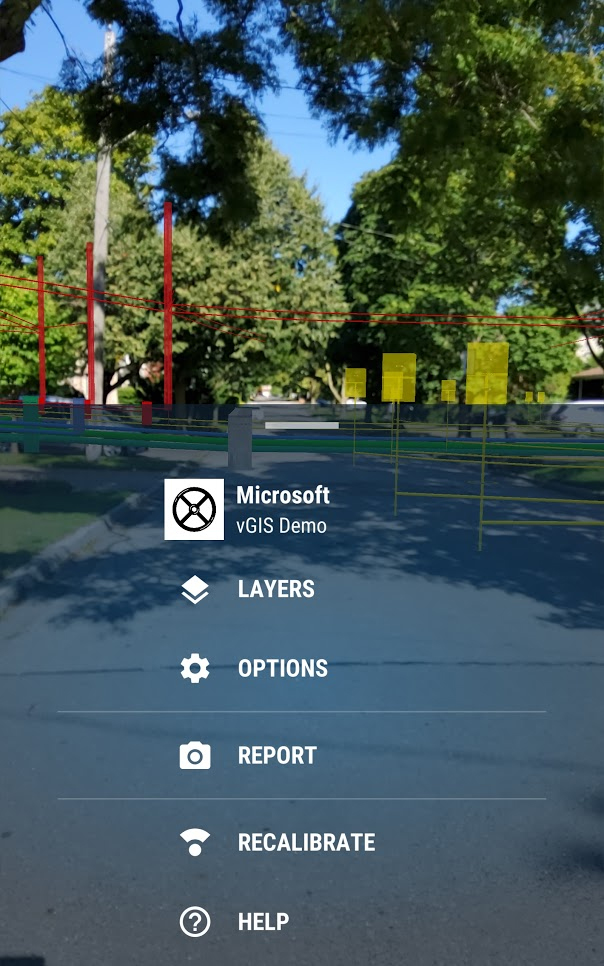 Fig. 2
Company
If the user belongs to multiple teams (or projects), they will be given the option to switch this setting from the main menu. They will not need to recalibrate and their session settings will be saved. For more information, see Company Team and Project Selection.
Layers
A layer is an object group that has been configured by a company administrator to optimize the visualizations of different user types. See Layers.
Options
There are a several configuration and preferential settings that are key to operating the vGIS Utilities mobile application. For a detailed explanation of the Options, see Option Settings.
Report
Reports allow device users to send real time notes, visual aids, and discrepancies to company administrators. Selecting Reports will initial the report process. For more information, see Reports.
Data Collection
Selecting Data Collection will initiate the data collection process. This feature may not be needed by all user types, so company administrators must enable this feature for a device user. For more information, see Data Collection.
Measure
Selecting Measure will activate the measurement function. This function allows the user to measure the distance between two objects, or the distance between a single object and themselves.
Recalibrate
Selecting Recalibrate will open the calibration screen. All of your previous calibration settings will be reset. See Calibrating Your Device.
Help
Selecting Help will open the vGIS Utilities Mobile Application help file.