Data Collection (KB-AM016)
Data Collection allows users to add objects into the vGIS system while navigating the augmented reality environment. Only Datasources who have been given permission to perform data collection actions will be able to access this feature from the main menu.
Data Collection for App Users
After entering AR in vGIS, tap the Tools button and select Data Collection.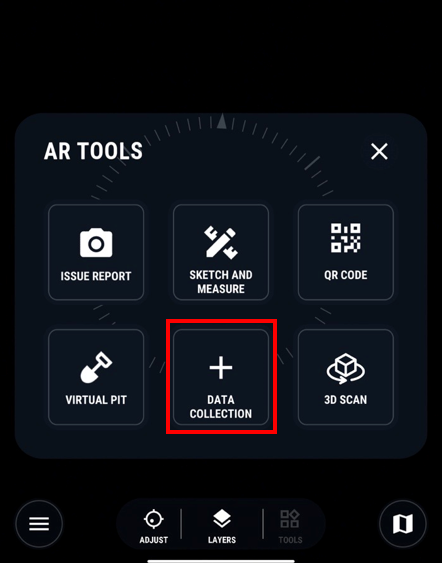 A menu will appear on the left with a section of entries; Area, Manhole, Marker, Outline, Pipe, Pole, and Value (1). The Search Bar at the top of this menu can be used to narrow down the selection (2). Note: there are tabs on the right of this menu, as you enter new models these tabs will start to populate for easy navigation (3).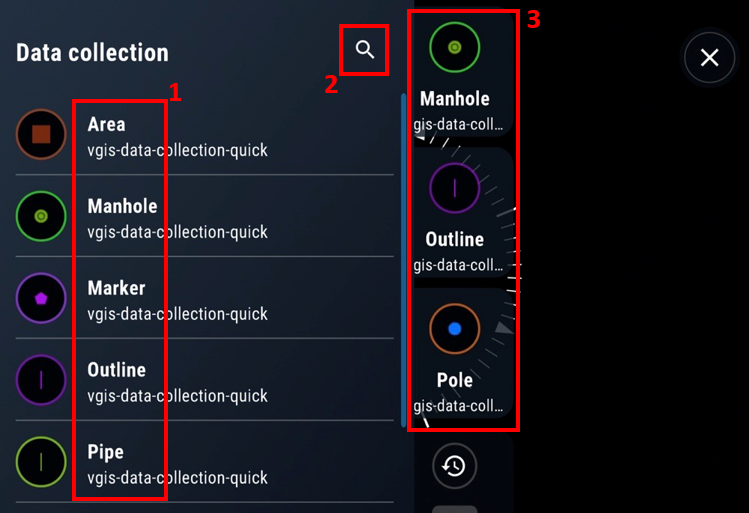 Once the correct object has been selected, users will be taken to the augmented reality environment. The user will need to place the object in the desired location.
Back in AR, there is an Elevation Slider on the top-left to adjust the floor level if manual adjustments are needed (1). There is also a Center button which, when enabled, will center the marker's crosshairs to follow the direction the user points their device (2). Disable this button to keep the marker in place and either drag a finger to manually refine the marker to its desired location (3).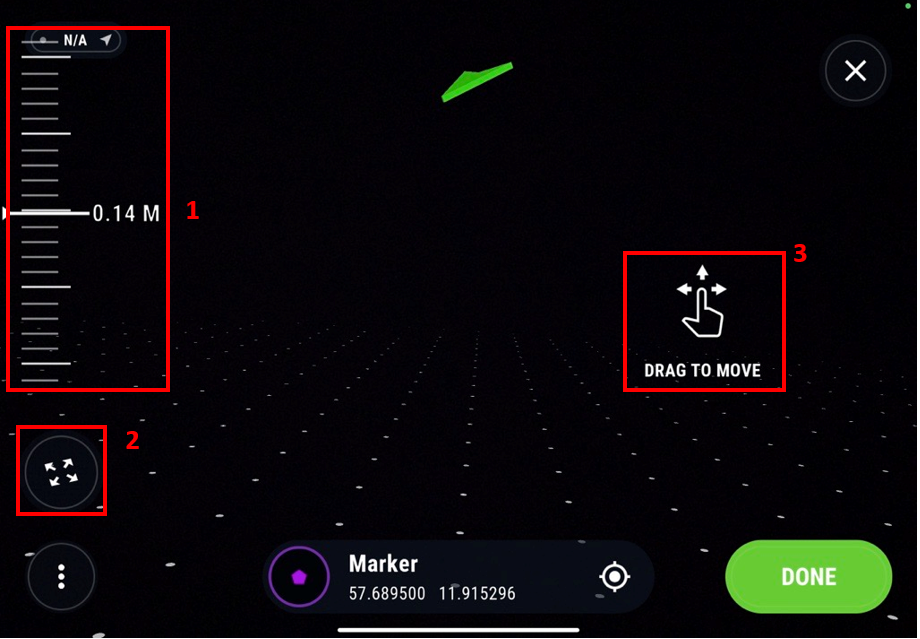 In the Action Bar, notice the name of data entry and its current position in the real world, tap this card to open the object's information card (1). Either modify the objects type, size, and height. The action bar also has a floor detection button, tap this to reset the floor level for accurate data collection (Note: GNSS RTK devices will deliver the fastest and most accurate floor level detection). To finalize the data collection process, enter the attribute values of the object. Upon completion, press Done and the object will be saved (2).