Accessing Reality Capture Scans From The vGIS Admin Portal (KB-TT012)
To view the metadata from reality capture scans created from the vGIS AR Reality Capture functionality, you need to access the vGIS Admin Portal. From there, you can navigate to the Reality Capture tab (Fig. 1).
All company or team scans will appear in the Reality Capture screen categorized by; Date Created, Scan Title, Company Identifier, Team Identifier, and Processed With (Fig. 1).
Click any scan entry to reveal it's location, timestamp, and the ability to Open and View the model (Fig. 2).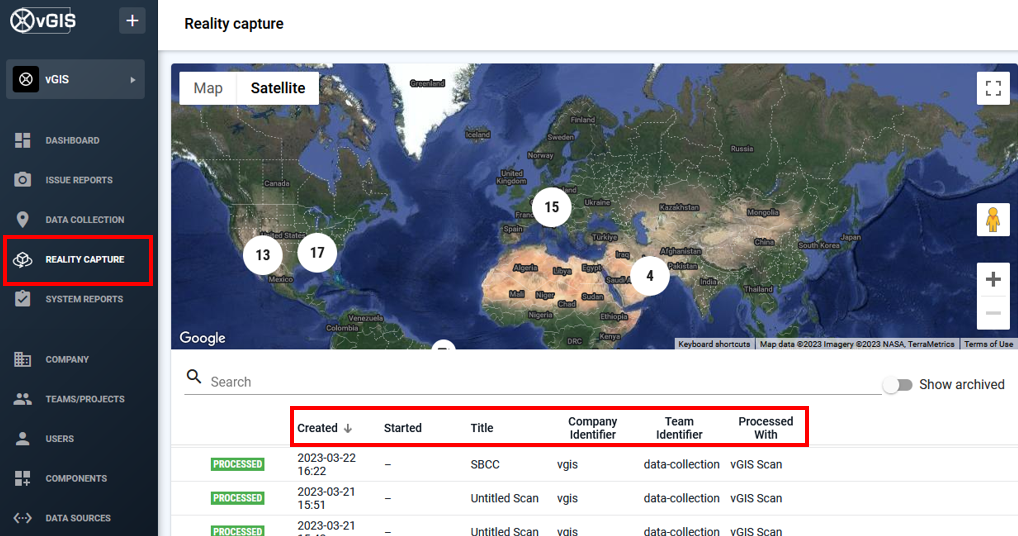 Fig. 1
Fig. 2