How to enable vGIS' reality capture models for viewing (KB-TT012)
To enable reality capture models created with vGIS' Reality Capture functionality, you need to access the vGIS Admin portal. From there, you can locate the reality capture model stored within a data source. You need to enable it for your team(s) to visualize.
Instructions for adding reality capture to a project
Access the Data Sources tab from the side menu (Fig. 1)
Select your reality capture data source (Fig. 1). It will be named RealityCapture-unique ID
Open the data source and review individual models generated by vGIS (Fig. 2)
Select the ROOT folder and assign it to a Layer Group, otherwise the system will will automatically assign it to the Reality Capture layer group. (Fig. 3)
You may assign individual models to different Layer Groups (Fig. 3)
Save changes and Process the Layer Data (Fig. 3)
The reality capture model will appear according to your team/project or company security settings.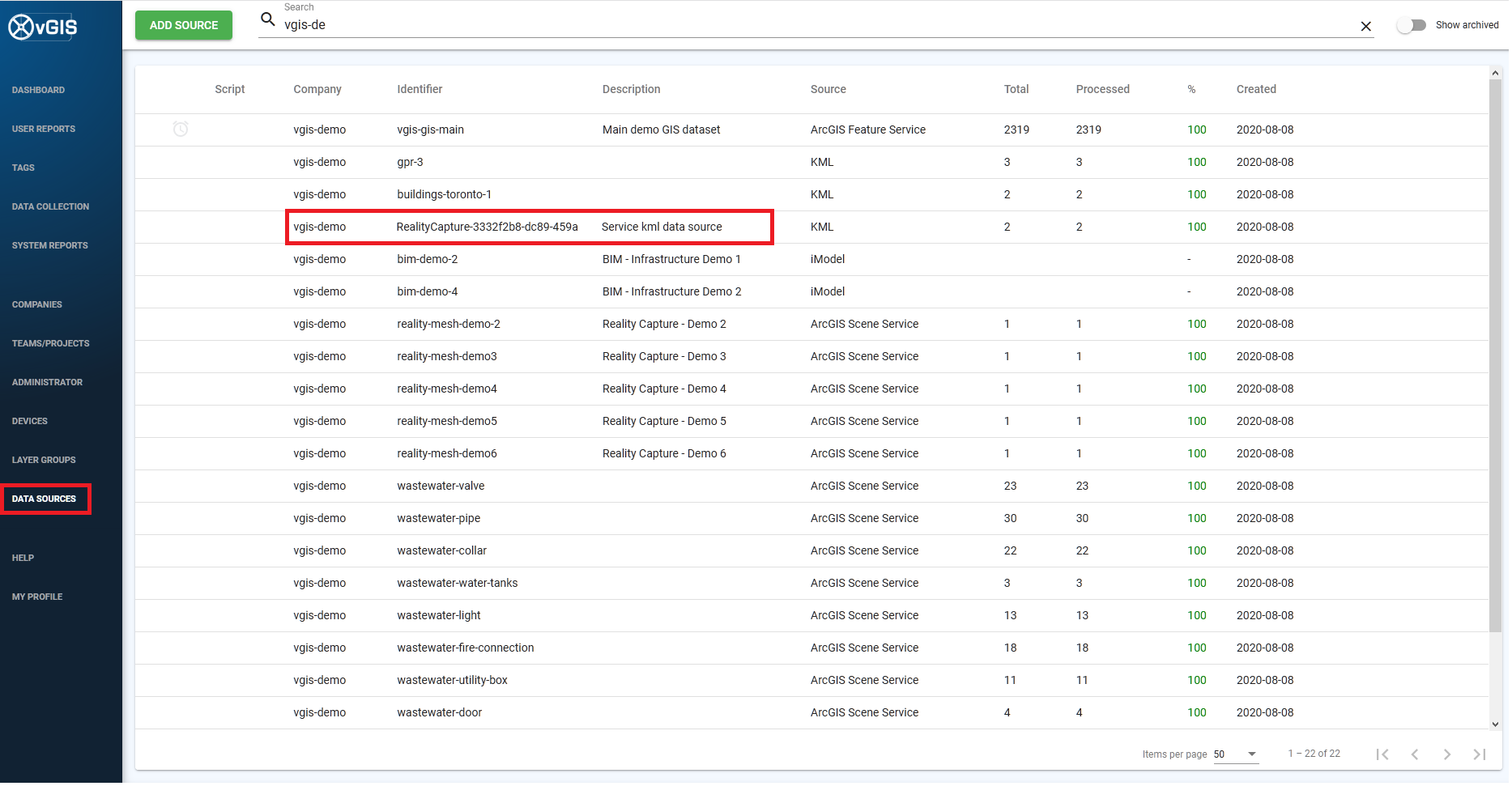 Fig. 1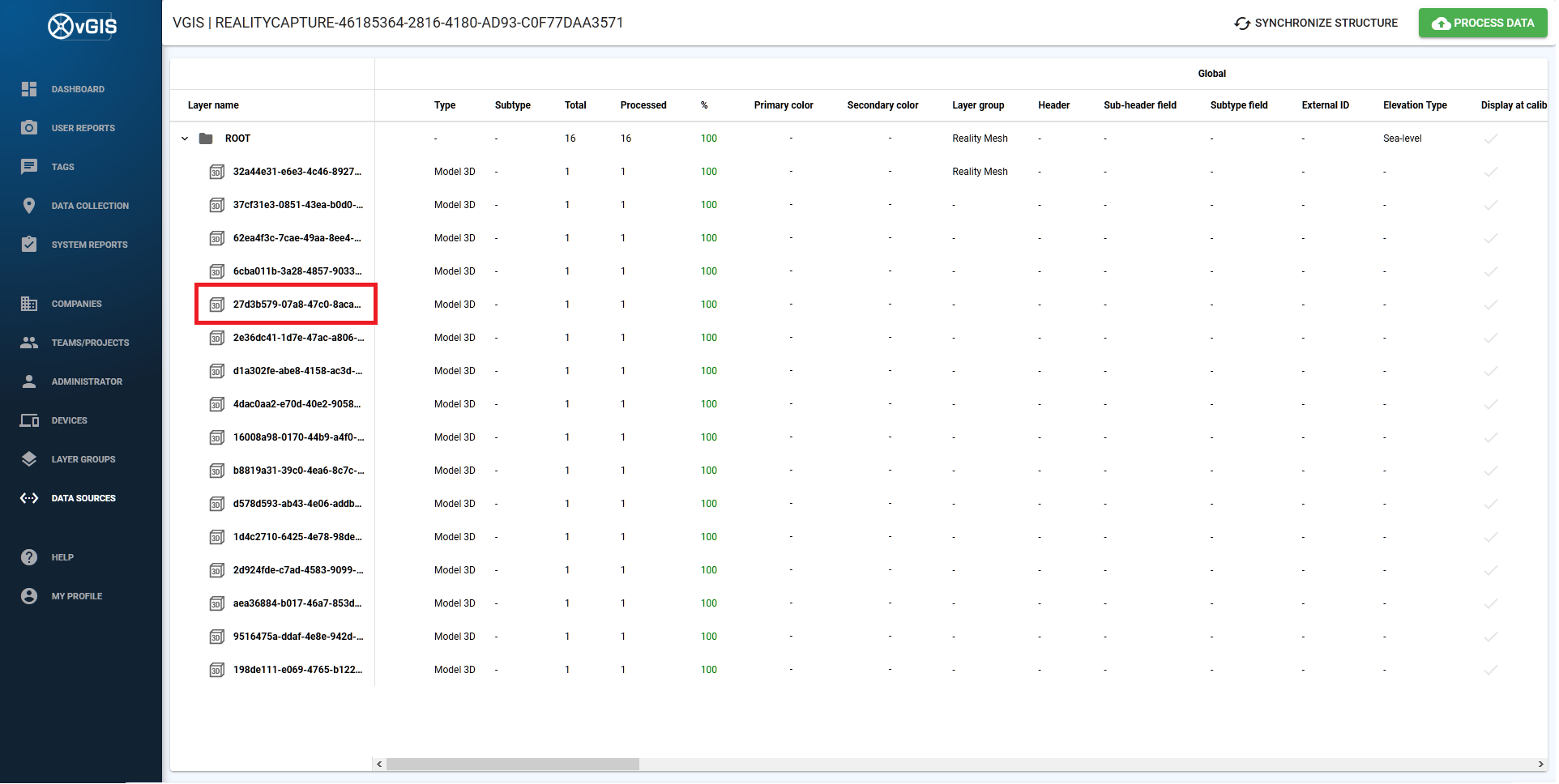 Fig. 2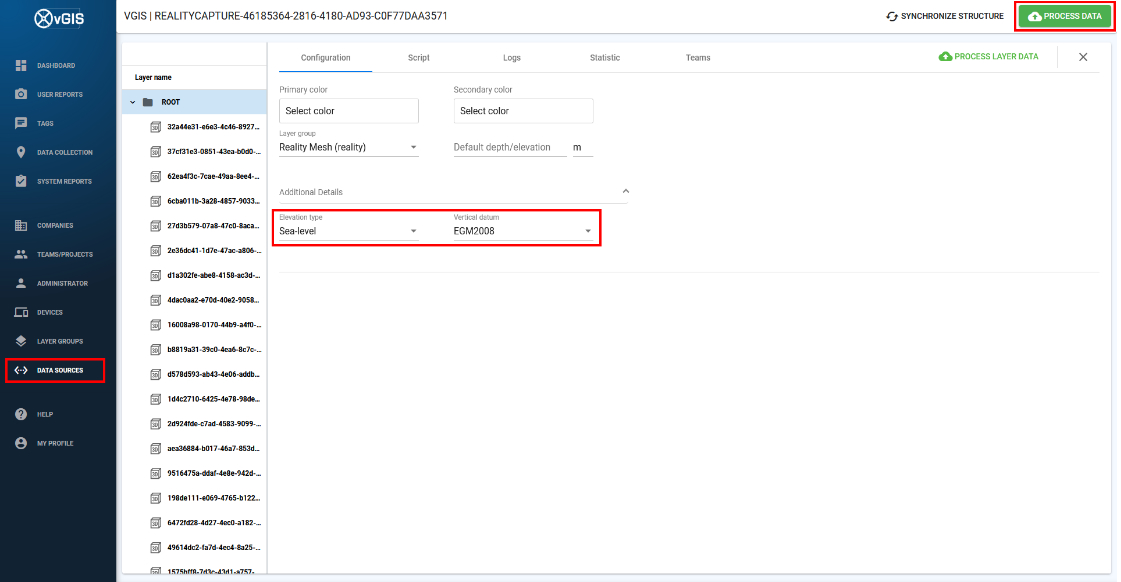 Fig. 3