vGIS Portal - How to add a Digital Terrain Model (KB-AP013)
You can add Digital Terrain Models (DTM) to your company account from the vGIS Admin Portal.
Instructions for
adding and enabling DTM
Admin portal
Access the Components section from the side menu (Fig. 1)

Select the DTM tab and click on the Add DTMl button (Fig. 1)

Complete the following fields and click Add (Fig. 2)
Add an

identifier

for the map

Add a name for the map

Choose a

visibility

from the drop-down menu

Choose a security type from the drop-down menu

Add the surface model URL

Choose a vertical datum from the drop-down menu

vGIS Utilities app
To use the feature in the vGIS Utilities app you will need the latest version of the app on your device(s).
When in the app, access the

Menu

(Fig. 3)

Then tap on

Options

(Fig. 4)

And tap on

the System

tab (Fig. 5)

Select the

DTM

option (Fig. 5) and choose your DTM (Fig. 6)
Supported services
vGIS supports two services for custom elevation maps:
ArcGIS Image service that supports image export
ArcGIS image service with elevation layer type (preferred)
Service requirements:
Tile API must be available
Zoom level 17 is required
The tiling scheme must be the same as used by ArcGIS Online, Bing, and Google Maps
Vertical datum should be WGS84 or one of the supported by vGIS.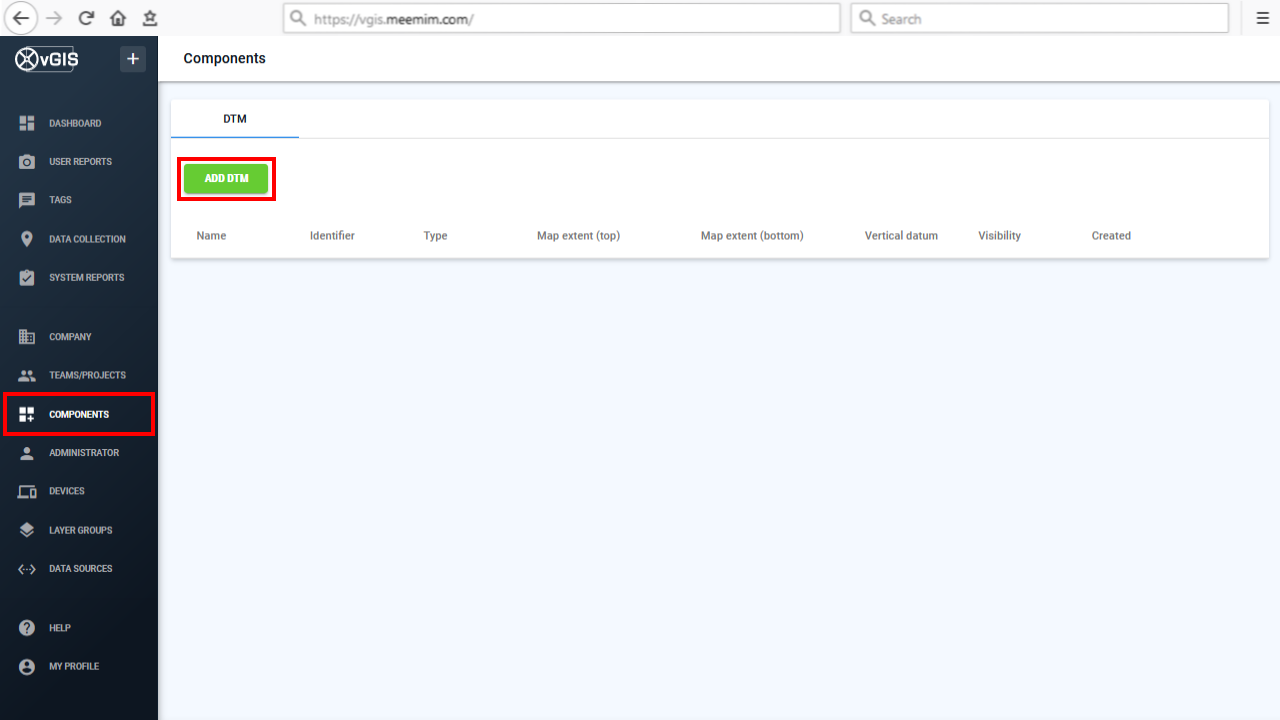 Fig. 1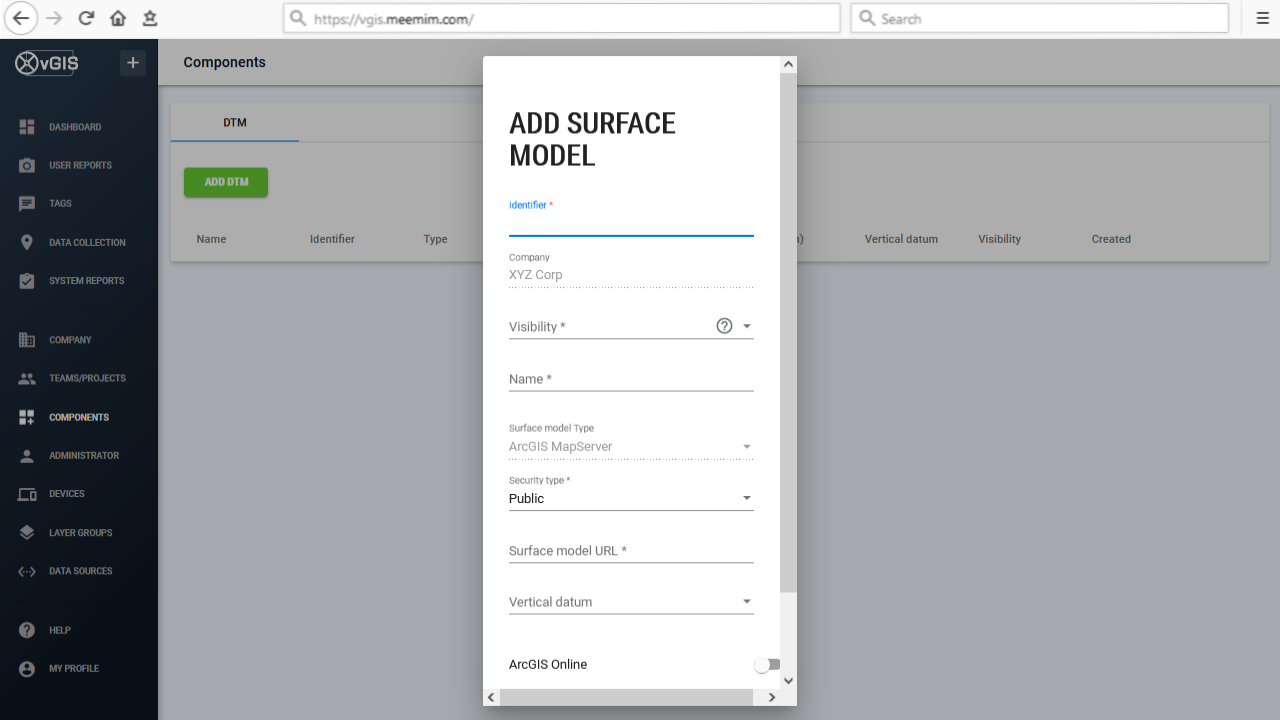 Fig. 2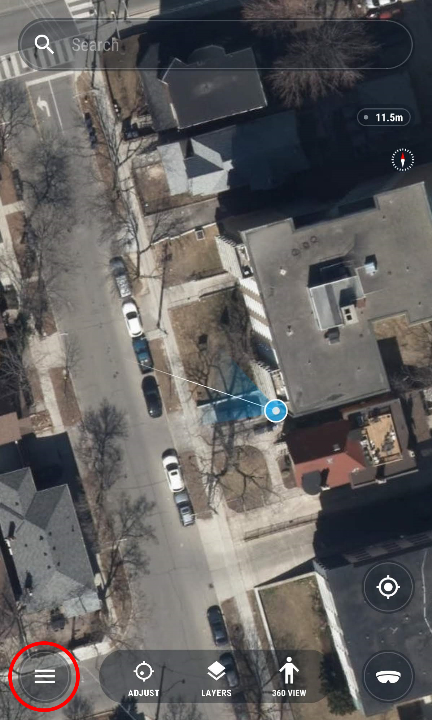 Fig. 3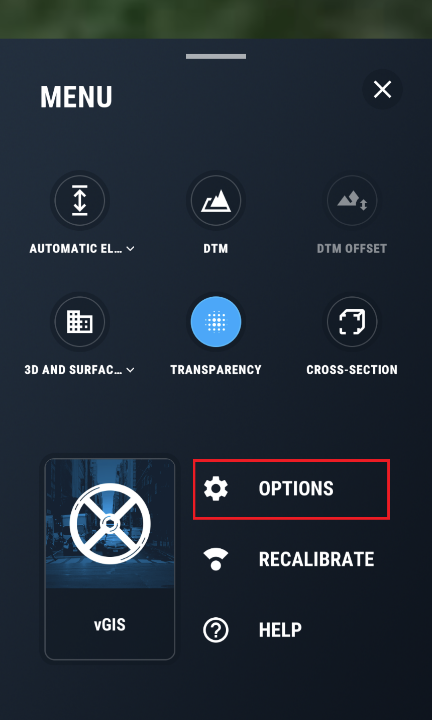 Fig. 4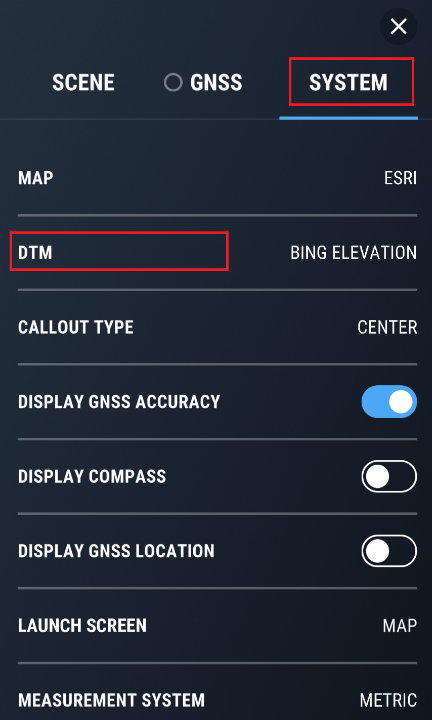 Fig. 5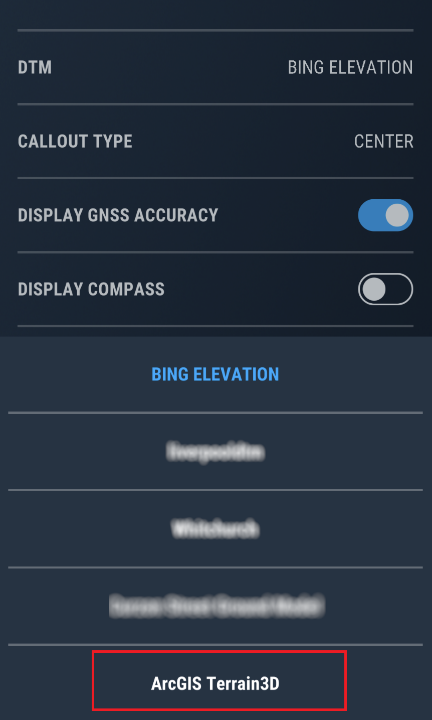 Fig. 6