vGIS Portal - Adding a Digital Terrain Model (KB-AP013)
You can add Digital Terrain Models (DTMs) to your company account from the vGIS Admin Portal.
Instructions for Adding and Enabling DTMs
Instructions for

A

dding

and Enabling DTMs
Admin Portal
Click the + button at the top-left corner of the Portal. Select DTMs under the Components section (Fig. 1)

A window will pop up (Fig. 2), complete the following fields:

Company: this field should auto-populate but can be edited if needed


Name: the Identifier below will populate with valid charaters, Identifiers must be unique from one another


Visibility: Decide whether to share the new DTM with the whole company or specific teams

Security Type: if applicable, select either Public or Password (Authentication URL will appear if password is selected)


Surface Model URL: ensure the correct DTM is pasted here


Vertical Datum: Choose from a dropdown of vertical datums to adjust the elevation of the digital space. Contact vGIS Support if you cannot find your required datum

vGIS AR Application
Login to the application and tap the Menu button (Fig. 3).

At the main menu page, the first button will be the DTM selector. Tap this to open a dropdown menu to select your DTM (Fig. 4).
Supported Services
vGIS supports two services for custom elevation maps:
ArcGIS Image service that supports image export

ArcGIS image service with elevation layer type (preferred)
Service requirements:
Tile API must be available

Zoom level 17 is required

The tiling scheme must be the same as used by ArcGIS Online, Bing, and Google Maps
Vertical datum should be WGS84 or one of the supported by vGIS.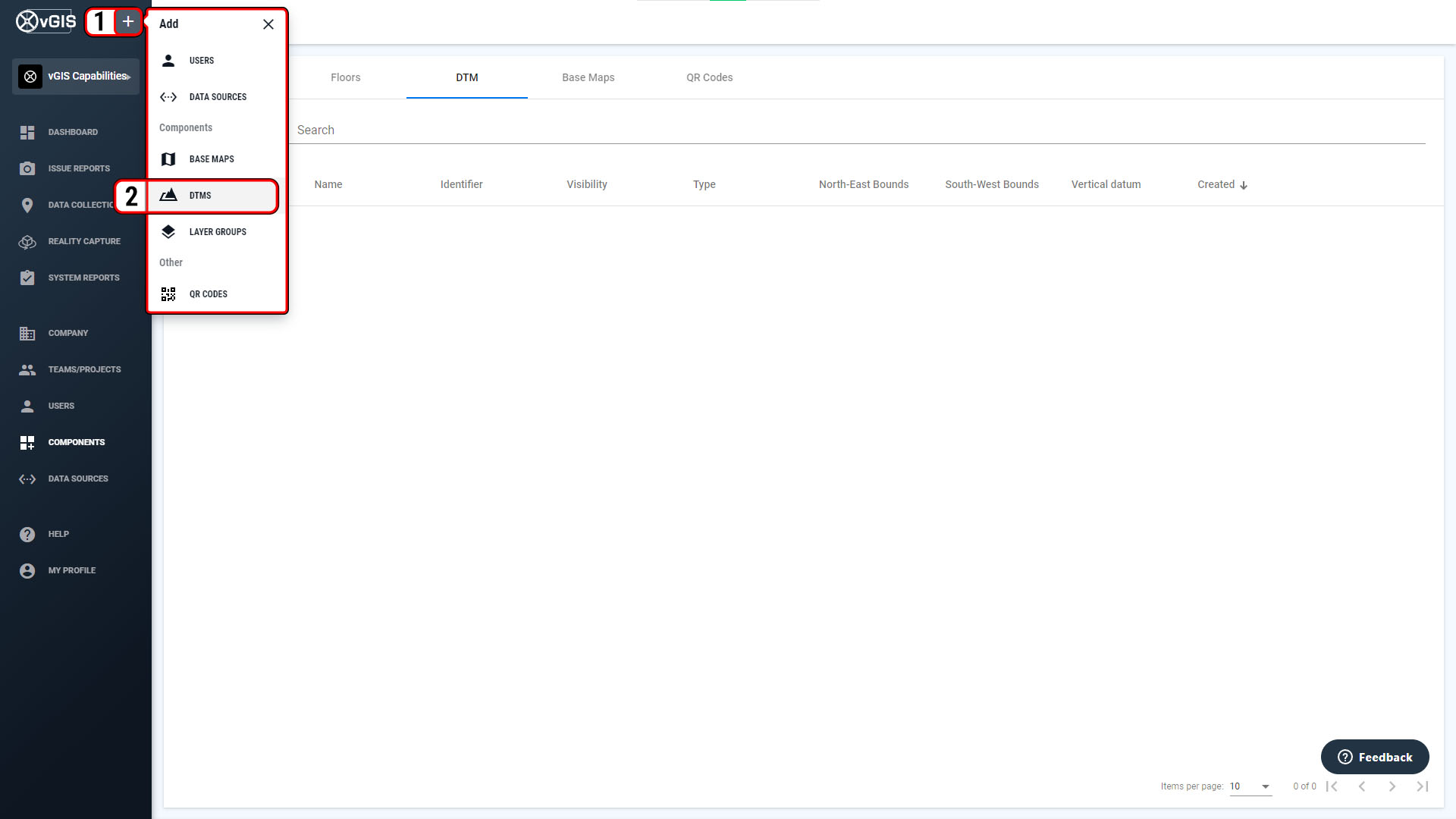 Fig. 1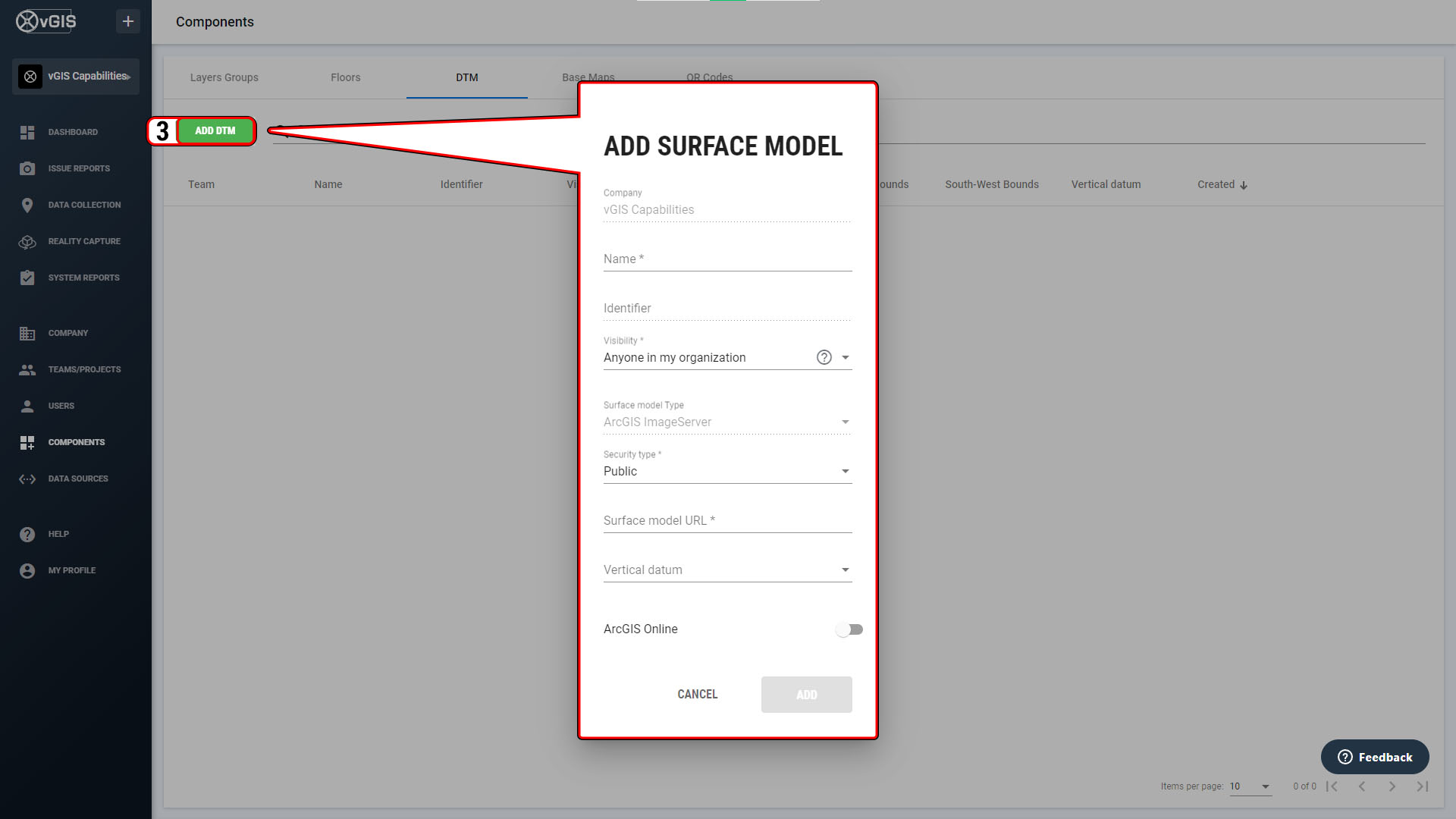 Fig. 2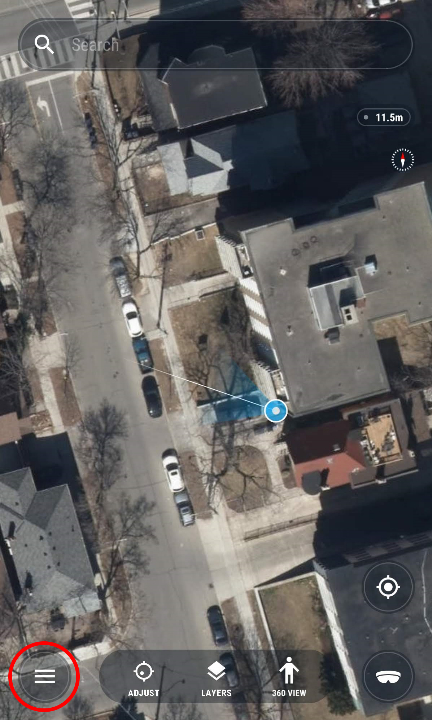 Fig. 3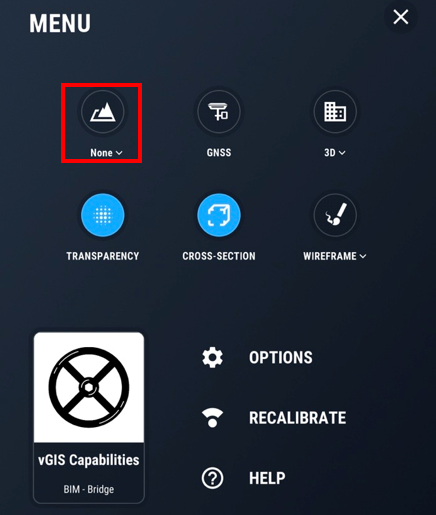 Fig. 4