How to take a Reality Capture (KB-AM018)
Once you have identified the subject you want to capture as a 3D model, use the vGIS Utilities app to record a video of it using the built-in reality capture tool.
To use the feature in the vGIS Utilities app you will need the latest version of the app on your device(s).
Please note: vGIS' reality capture feature is still in Beta. Issues are expected and will address on an ongoing basis.
Instructions
When in the mobile app, access the "AR view" (fig. 1)
Tap on "Tools" and tap on "3D Scan" (fig. 2)
When selected, the feature will start a video recording mode
Once recording starts, walk head-on along the area you want to capture
Best Practices and Tips
:
Record in landscape mode
Keep your device at a 45 to 90-degree angle (fig. 3)
Move at a constant walking pace and try to adopt a slight 'S' pattern
Don't pivot around a central point
If you need to capture sideways, don't pivot; walk sideways instead
Start filming before the start point and stop recording once you are past the endpoint
Only film what is necessary
Avoid moving objects such as people or machinery
Capture wide areas by circling them
Make sure objects are adequately illuminated
For dark trenches use the "wave" technique
Avoid reflective and plain evenly-colored objects
If reflective objects are unavoidable, cover them with some dirt or put other objects on top of them
Pro Tips:
Identify what you want to capture before you start recording
Objects that are not within the camera's field of view won't be captured
Avoid recording the same area/object twice
When capturing wide trenches film from the side at an angle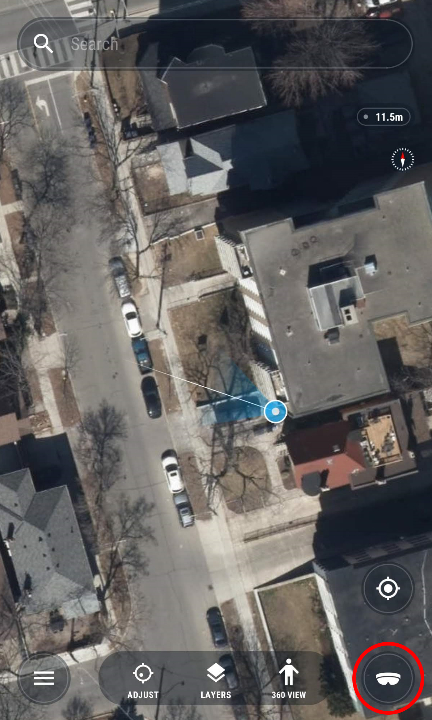 Fig. 1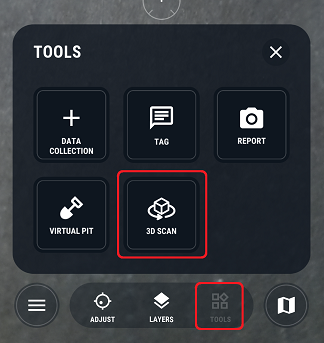 Fig. 2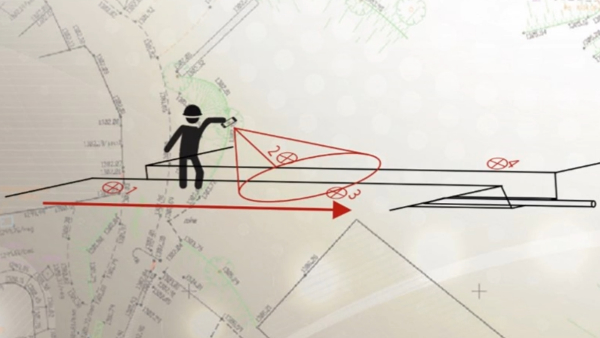 Fig. 3