Adding a Bentley iTwin data source (KB-AP021)
Adding a Bentley iTwin as a data source:
Select 'Bentley iTwin' from the Type drop-down box.
Next, enter the username, password, project name, and model name.
Choose if you would like to enable model interactions by enabling the toggle.
Indicate if you would like to extend the viewing range by enabling the toggle.
Press the Save button to continue.
You will receive a message at the bottom of your screen notifying you that your data source was created. You should now be able to locate this data source in the Data Sources page.
Bentley iTwin project
Use your iTwin project credentials (username & password), along with the project name and model name to configure the data source. The project and model name can be found in the iModel Manager (Fig. 2).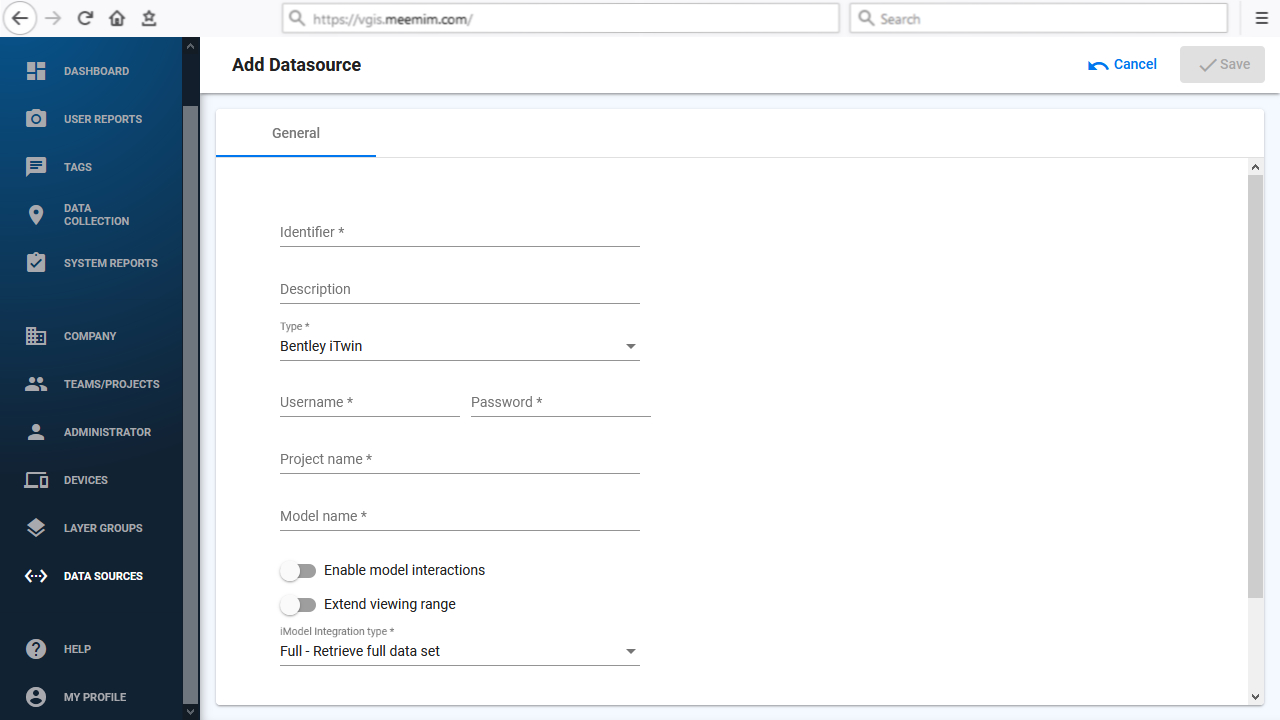 Fig. 1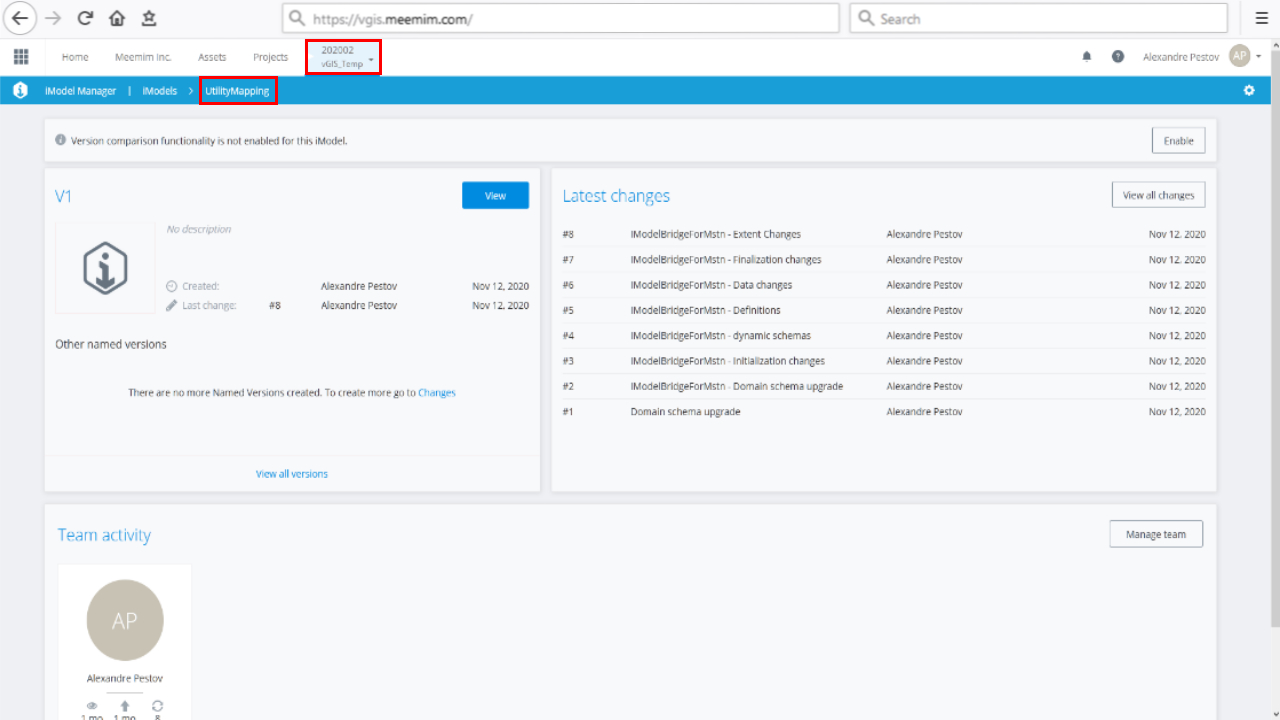 Fig. 2