Adding A Project From Autodesk Build (Formerly BIM 360) (KB-AP028)
To add a Autodesk Build data source, click on the global "+" sign on the top left corner of the portal and select the Data Source option. Alternatively you can go to the Data Source tab of the Admin Portal and click Add Source.
Upload Process:
Select Autodesk Build from the Type drop-down (Fig. 1).
Press the Save button on the top-right corner.
Immediately after saving the Autodesk Sign In button will appear under the toggles (Fig. 2).
Once you have signed in, a new Project field will appear under the Type field. Select the Autodesk Build project you want to link (Fig. 3).
Press the Save button again to continue (Fig. 3).
You should now be able to locate this data source on the Data Sources page.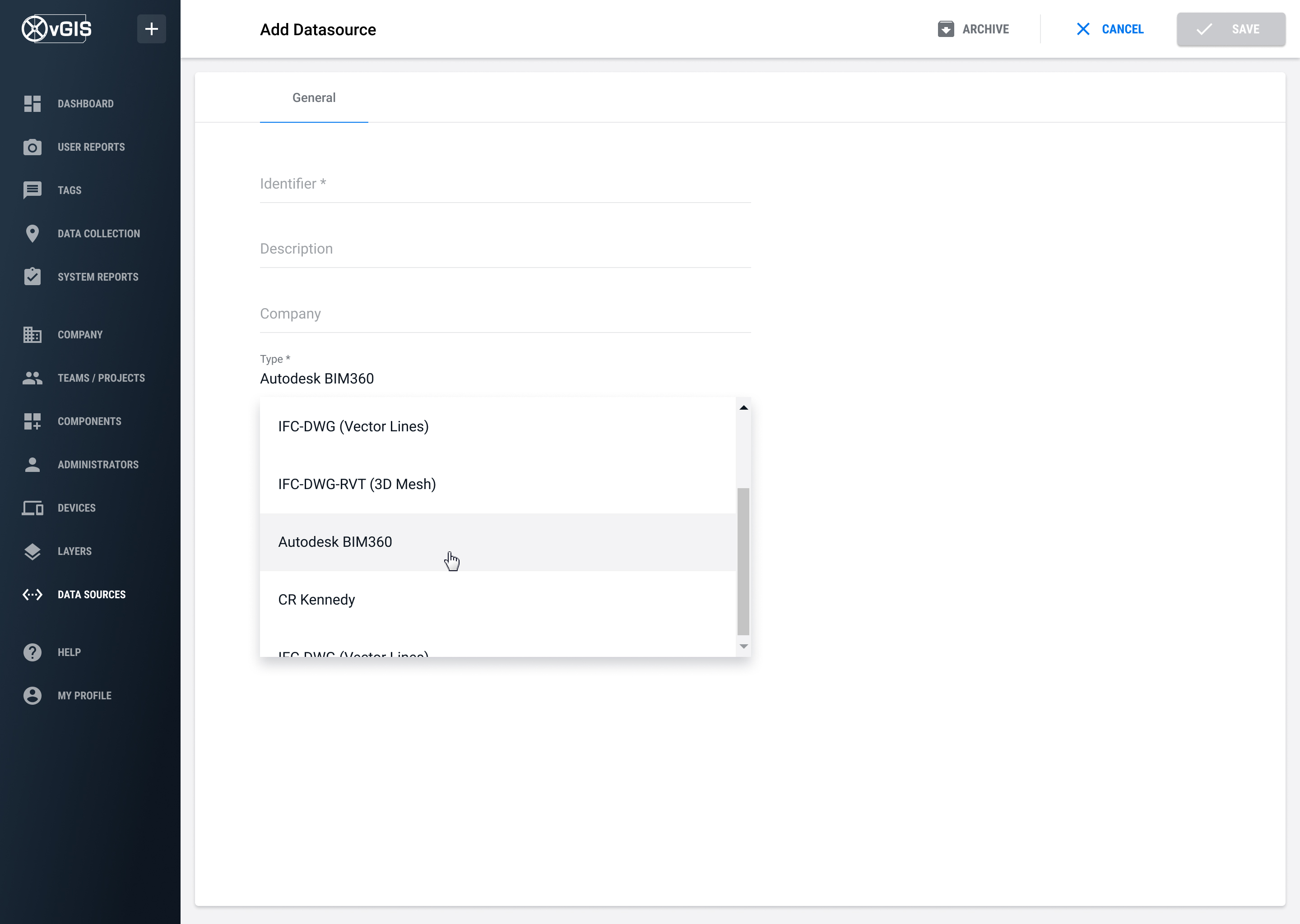 Fig. 1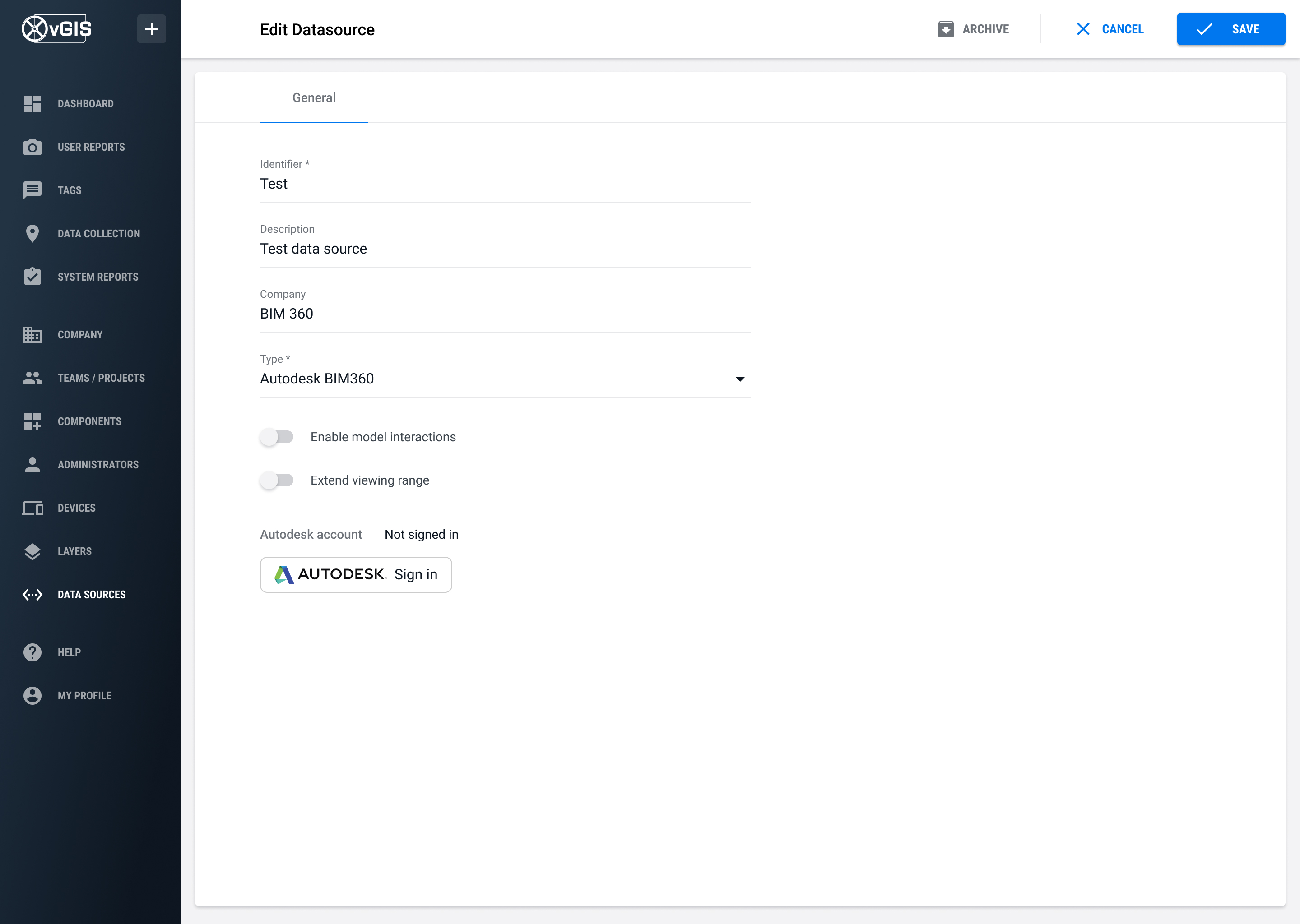 Fig. 2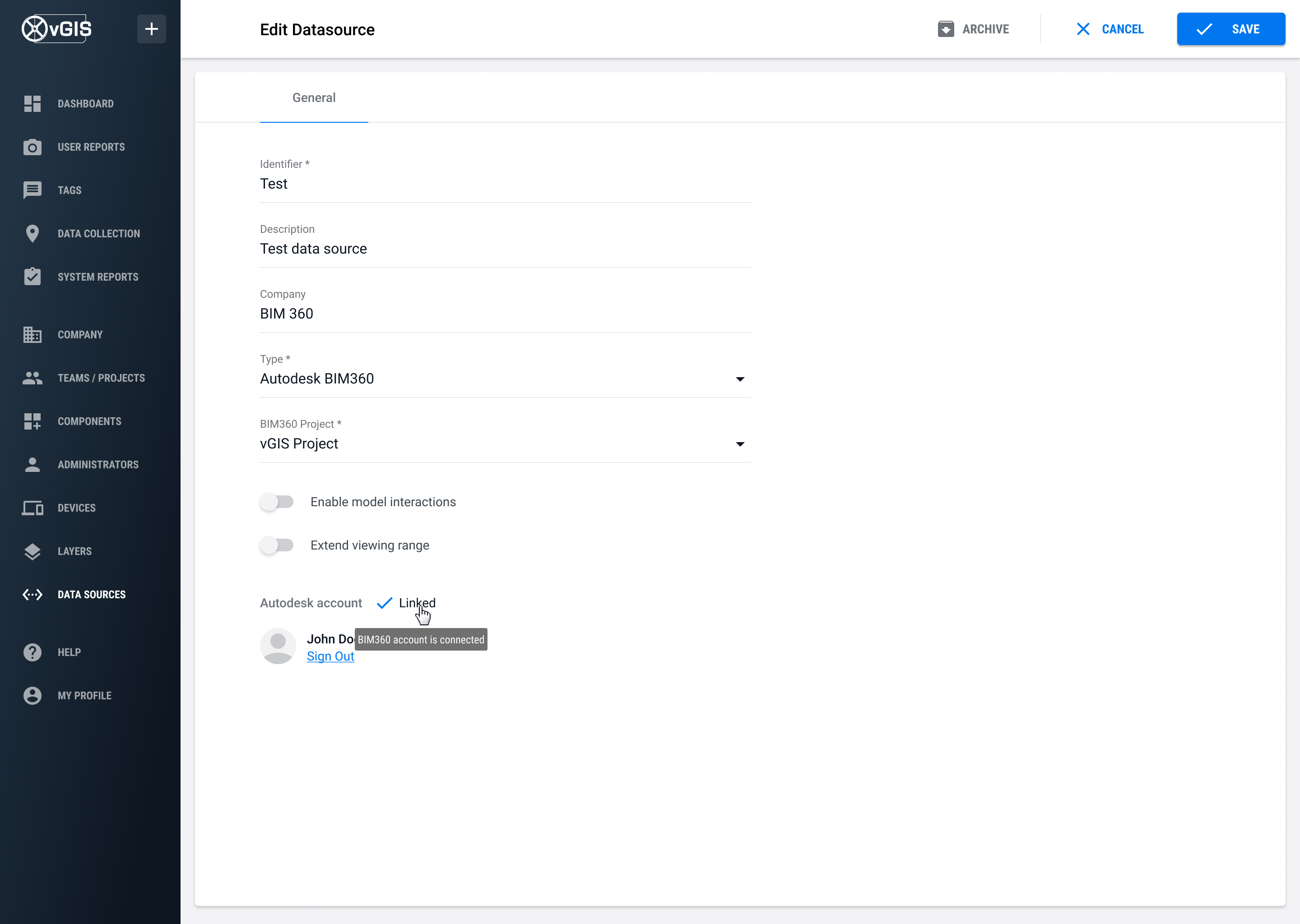 Fig. 3