Onboarding Step 2.2 of 6: Portal overview (KB-QA106)
Portal overview
The vGIS Portal is organized as a traditional dashboard. All screens across the portal have similar layouts to provide easy access to your data:
Navigation bar - Used to access different vGIS Portal sections.
Main screen - Displays data specific to the current section.
Global "+" button - Allows you to add commonly used items without leaving the current section.
Search bar - Allows you to perform contextual searches within the active section.
Action buttons – Green buttons found across the portal that action according to the nature of the section.
Line actions – Actions for individual line items. Icons display when hovered over the line.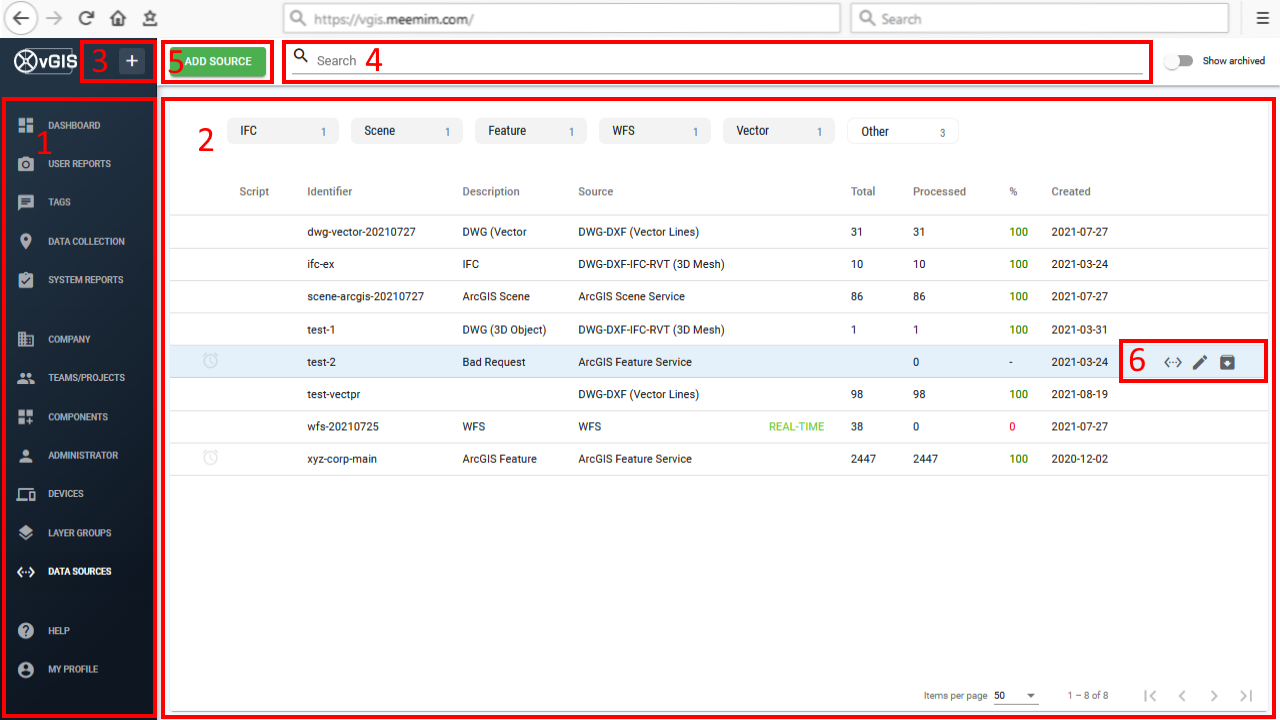 Navigation Bar
The blue navigation bar consists of three groups:
vGIS-specific items - Read-only items that give important information about your company's vGIS system.
Configuration pages - List of admin/data configurable sections.
Help/account - All the relevant information about the vGIS portal, including video tutorials and help articles. In the profile menu, you will be able to edit your user information and password.
Note: Text in bold highlights section you are in.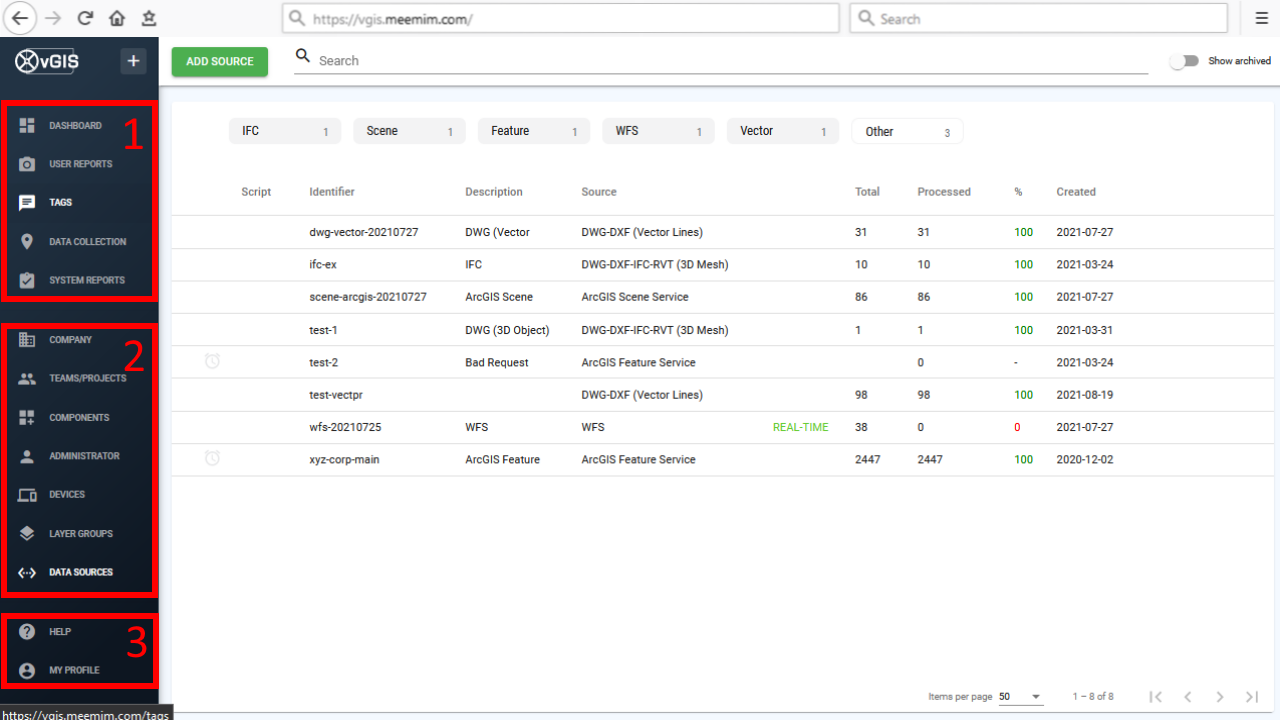 Please review the video guide below for additional details:
Portal Sections
The Admin Portal consists of 11 sections:
Data Collection - coming soon
System reports - coming soon
Have questions? Use the "Feedback" form at the bottom of this page to to ask questions or report issues.
Follow the link to access vGIS Onboarding table of content.