Onboarding Step 2.3 of 6: Adding Your Data To vGIS (KB-QA107)
Adding your data
The main purpose of the Admin Portal is to provide data and device management capabilities. vGIS helps combine and organize data originated from different formats and systems.
Individual data sets can be configured so that data updates can be automatically reflected in vGIS, and different data formats can be harmonized and displayed in a single unified AR view.
To add a data source, click on the global "+" sign on the top left corner of the portal and select the Data Source option. You can also click on the Add Data Source action button from the 'Data Sources' section of the Portal.
Follow the links below to receive detailed instructions on how to add data in different formats:
Supported File Types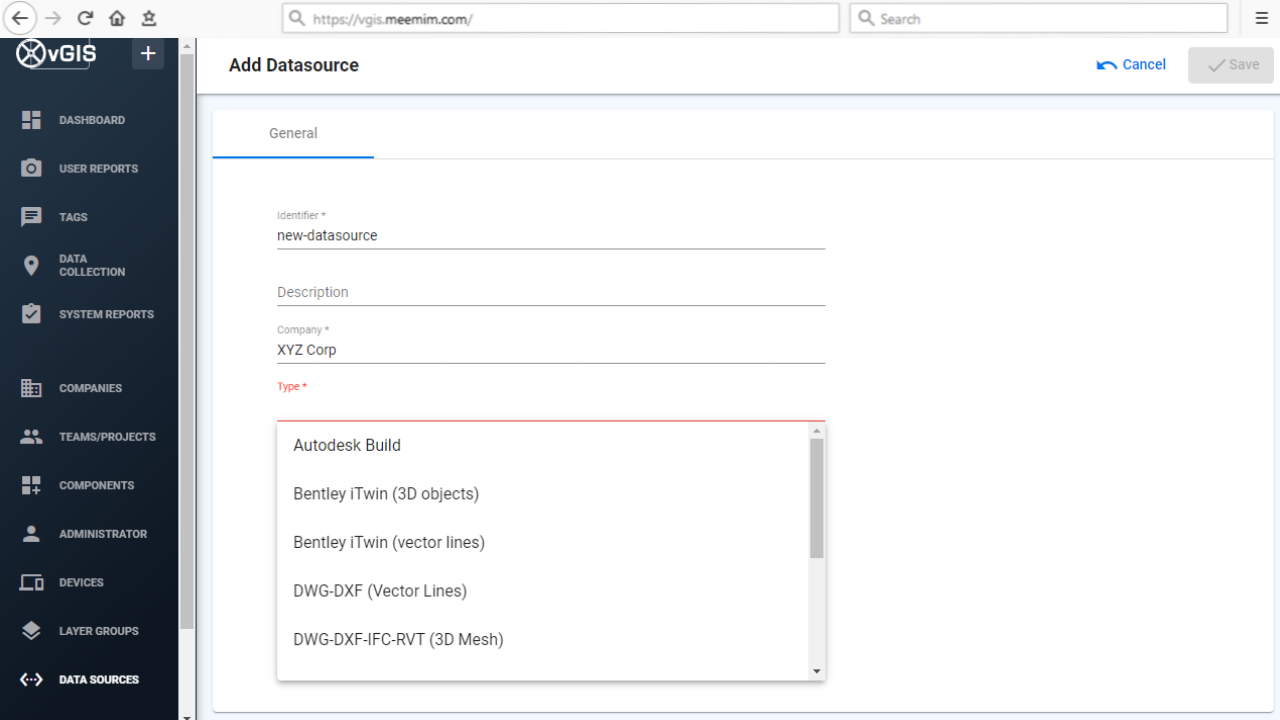 Have questions? Use the "Feedback" form at the bottom of this page to to ask questions or report issues.
Follow the link to access vGIS Onboarding table of content.