vGIS Portal - Setting up and updating company information (KB-AP006)
In the Company subcategory of the vGIS Admin Portal, you will be able to update static information about your company, such as your company logo, company name, and description. You will also be able to set company-wide defaults for your vGIS System, and toggle "Bi-Directional GIS Integration" (Fig. 1).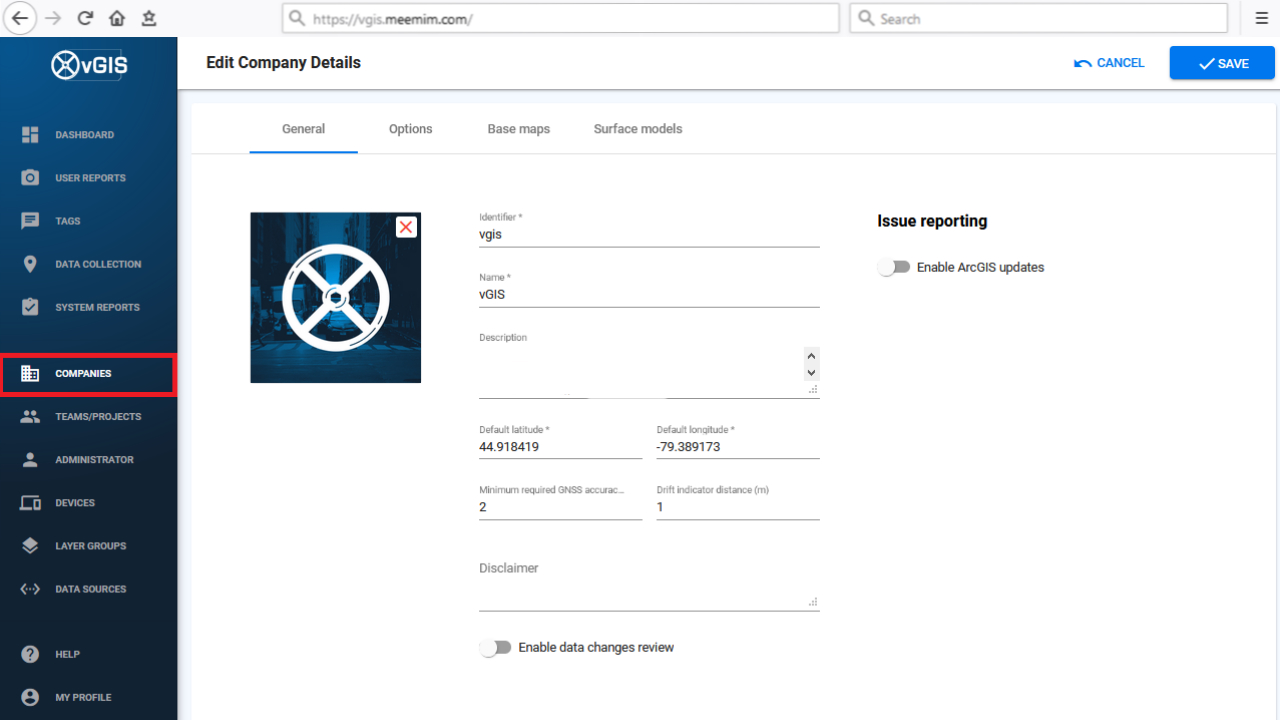 Fig. 1
Company Logo: This feature allows you to add your company logo for branding purposes. To upload your logo, click the logo section and navigate to the file you wish to use.
Company Name: This field allows you to enter your company name for display purposes.
Description: This field allows you to enter a description of your company for branding purposes.
Default Latitude and Longitude: The default latitude and longitude that your company's devices will orientate to when using the bookmark/remote view functionality on the user's handheld, or HoloLens. Note: Please make the Latitude and Longitude to at least 6 decimal points and it has to be typed manually
Minimum Required GNSS Accuracy: If GNSS accuracy drops below the assigned value, app users will receive an alert message.

Drift Indicator Distance (m): If there is a drift higher than the assigned value, app users will receive an alert message.
Enable Data Changes Review: Enables approval workflow for data collection.

Disclaimer: This message will appear upon the start-up of the vGIS mobile application.
API Key – Administrators can generate a secure token to share with selected users/services to view the contents of the company dataset(s) and info.
Important! If you have made any changes, you will need to click the "Save" button, located in the upper right-hand corner. Upon clicking the "Save" button, you will receive a confirmation message in the portal window, stating that your company has been updated.